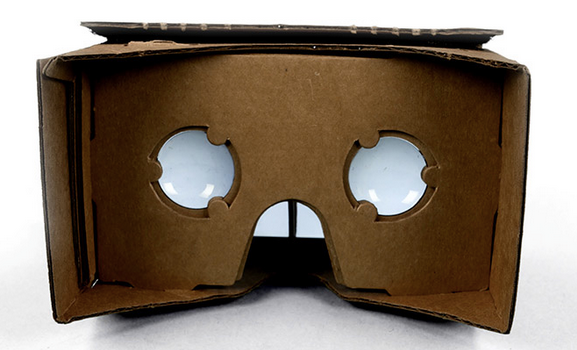 Remember the sinking eggs this year GoogleI / O conference it? Compared with Android Wear, Android TV, Android Auto, virtual reality glasses Cardboard cartons is trivial. People think Google is just a joke, but the reality is that ……
Google serious, really serious.
According to official data, Google, Cardboard has shipped 500,000 units. And now, Google decided to give this carton VR own SDK. Like Oculus Rfit and Samsung Gear VR's SDK, as through this SDK, Andriod and Unity developers can design and develop a variety of programs for Cardboard. Head motion tracking, lens distortion, and side by side rendering, Oculus care about these details, it has also involved.
VR devices currently on the market is varied, the basic price at around 22-25 dollars, reduce the cost of the experience, the world's VR display the owner of the device to rough statistics has more than 500 million. This set of data can not contain himself at home DIY simple VR glasses who, after all, Google has the Cardboard design drawings released, we can also print their own.
With VR display devices widely, the current level of end-user developers are no longer scarce. Google launched Cardborad the SDK is homeopathy.
When the phone itself has been difficult to have a disruptive breakthrough, a short time is difficult to emerge "from a functional machine to intelligent machines" across, again relying on the mobile phone expansion peripherals, is likely to be a compromise choice. Perhaps, in the future, Cardborad this VR glasses will become a standard mobile phone or complimentary accessories