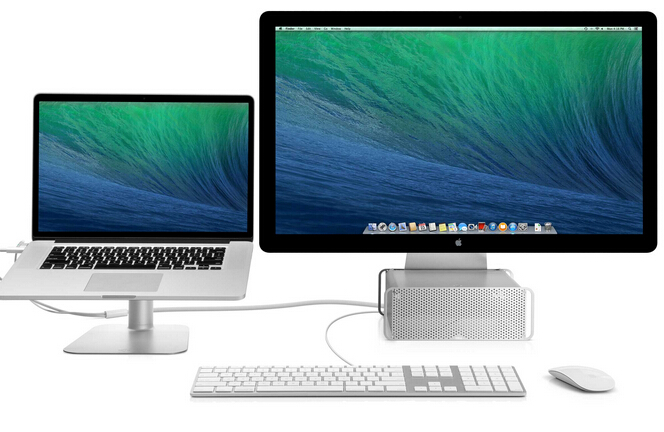 Couple of days ago, Apple adjusted delivery time of Apple Online Store iMac, which was thought as the sign of iMac updating. Recently, there are rumors that Apple will launch a high-level iMac and one of its main outstanding features is the 4K level display.
Before that there were renowned analysts once said that Apple Inc. will launch a low-level iMac on WWDC 2014 to improve its compatibility in desktop market. However, it seems that iMac with high resolution may be the right desktop product desired by indoorsman and indoorswoman.
In the middle of this month, Apple unveiled the official OS X 10.9.3 and the update brings higher resolution display output (as high as 4K). However, in the current Apple Mac product line, only the Retina MacBook Pro gets 4K display, therefore, launching more HD screen Mac become one of the choices of Apple. There were rumors once said that Apple will launch the retina MacBook Air this year.
During the past years, the updated of iMac mainly manifested in appearance and configurations, and there is no change in its resolution. If Apple unveils its 4K iMac, it may be like the Retina MacBook Pro launched two year ago which brought a revolution and many people will willing to pay.