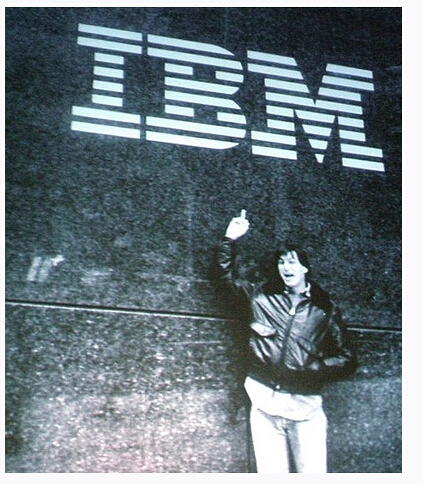 Apple and IBM have just announced an exclusive cooperation agreement, "we will unite leading power of the two companies, applying a new category of business applications to transform enterprise mobile market". Easily speaking the cooperation intents on that Apple and IBM will collaborate to sell iPhone and device to global corporate clients and what apple wants is the IBM's big data and analysis ability, enterprise solutions for research and development ability and rich experience in service enterprise users.
Now this seems to be a win-win situation: IBM's big data analysis ability and professional advisers throughout the various industries (reportedly more than 100000) mature security + apple iOS and dominant in the industry of hardware, software, integration ability and developer platform + a exclusive agreement.
Apple CEO Tim cook said "iPhone and iPad are the world's best mobile devices, these products has transformed the way people work. Today, more than 98% of the fortune 500 companies and more than 92% of the world's top 500 companies are using iOS device in its business operations. We will for the first time use the famous IBM's big data analytics for iOS users, which will open a huge market opportunity of apple. For the enterprise, it is a fundamental change, only apple and IBM teamed up to bring the revolution."
For apple, management enterprise is still not enough, they need to expand the iOS devices in the vast enterprise market influence .IBM is indeed a very good partner, in addition to thousands of researchers, and is responsible for the enterprise solutions in the field of mobile, social and security which has 4300 patents, "these patents have been integrated into the IBM Mobile First solution, can make enterprise customer fundamentally accelerate mobile adoption, help enterprise to engage with more customers, and seize new market opportunities", they also have based on for more than 40000 data and analyze customer service experience, in the apple to the enterprise users "fat" don't need to do, everything such as mentioned earlier, after new AppleCare representatives confirmed an IT department for the enterprise to provide help and support all year round, IT is by IBM to provide on-site service.