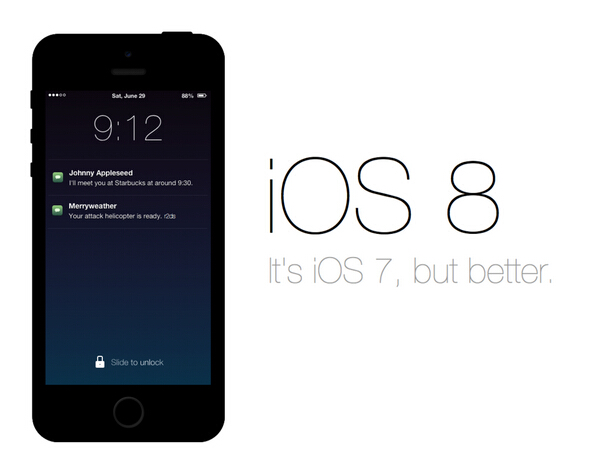 The AirDrop finally supports the file transmission between iOS and OS X. When the iOS and Mac in certain same range, the two is real combined. Through the Handoff, you can use OS X to make phone calls, send messages, even set it as Wi-Fi hotspots without touching the phone, and emails didn't finish in iPad or iPhone can be continuously editing on Mac, web pages on Mac can easily be continuously viewed on iPad, etc. Handoff can be understood as enhanced AirDrop.
In addition, the Apple also released iCloud Drive service, similar to the Dropbox on OS X platform, all of the user's file can be stored in iCloud local folders and enjoy synchronization update between iOS and OS X or Windows.
MailDrop, when the attachment is too big, it will be uploaded to the cloud (Max 5G), and then generating the corresponding download link to circumvent email restrictions on the attachment size. iMessage now supports traditional messages in a desktop client end. Joined the Markup in the Mail, users can quickly add tags, signature and text changes on the attachment, the system will automatically transform hand painted elements to more neat and easy to identify graphics.
The new Safari adds Tab View function which allows people to more conveniently check and select the tag under unified window, a bit like the page selection function on iOS. New privacy browsing capabilities allow users to open a new stealth window directly without affecting the already opening windows. When there is too much Tabs users can scroll to select the Tab bar in a similar way in Music when viewing album cover .Supporting for HTML 5 Premium Video makes Safari use services such as Netflix for high-definition Video without plug-ins, and save 2 hours battery life.