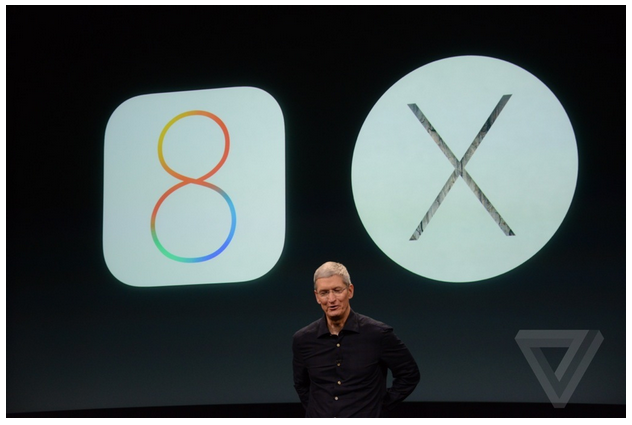 At the conference, apple released official version Yosemite, iOS 8.1, and the new iWork office suite.
OS X 10.10 Yosemite
OS X 10.10 Yosemite (Yosemite) official version is launched, begin today for the user free upgrades.
IOS 8.1
IOS 8.1 built-in Apple Pay Pay function and up to the cloud photo album public beta. Apple Pay since the release of new edition 500 bank partner, only in the built-in NFC iOS devices (do not include the Air 2) to support offline retail goods payment, can support online payment. Up to the cloud Photo album (up to Photo Library) support for user all the photos and video, while maintaining the original format and size.With 5 gb of free space, 20 gb monthly fee of $0.99, 200 gb monthly fee of $3.99, according to the different charge standard each user can have up to 1 TB storage space.
iWork
IWork has been completed for OS X 10.10 Yosemite and iOS8.1 adaptation, will be for users to free from today