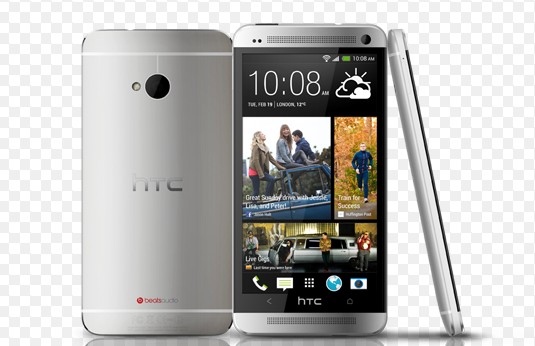 There's one key way in which Android is massively different from its Apple-branded smartphone competition – the number of phones out there running Google's hot mobile OS. The latest wave of phones rocking up is running Android Jelly Bean, and it looks like Android 4.0 Ice Cream Sandwich has been firmly swept under the carpet. Samsung makes loads of them. Sony's cut the Ericsson ties but still is cranking out the Google-branded handsets. Then you've got Android-powered phones from Acer, LG, Huawei, ZTE and many others, and while HTC has ceased the practice of releasing more phones than centipedes have shoes (they do wear them, you know) it's still one of the more prominent Android manufacturers. Convert videos for playback on HTC One, LG G2, etc with ease.
1. HTC One
It's nothing to do with the quality of the S4 (or the LG G2 for that matter) – it's still an outstanding phone – but more the fact HTC has managed to bring out a smartphone that's worthy of any user's consideration with a supreme aluminium chassis, Full HD screen and simplified version of Sense 5.0 sitting on top of Android Jelly Bean. The new innovations are also pleasingly more than just marketing gimmicks; Zoe functionality allows the creation of delightful video highlight reels, and the Ultrapixel camera means you've got a much wider range of shots available thanks to being stunning in low light.
2. LG G2
LG's return to smartphone form kicked off with the Optimus G last year, a very decent mobile that won even more fans when redesigned a little and sold for peanuts through Google as the Nexus 4. The G2 builds on this, upgrading the display size to a massive 5.2-inches with a resolution boost to full 1080p output, powering it with a best-in-class Snapdragon 800 series chipset alongside 2GB of RAM. It doesn't get much better than that. The external design's rather a mixed bag though, looking like your usual black slab from the front, but shocking everyone with LG's bonkers decision to put the power button bang in the middle of the back of the phone. What's undeniably an improvement is the camera — a weak spot of the Nexus 4 — plus the phone's battery life, which has again improved over that managed by LG's Nexus and Optimus G.
3. Samsung Galaxy S4
Hold the phone, what's happen here? Samsung may have been top dog in 2012, but this year the sultry stylings of the HTC One and craziness of the LG G2 have proven too strong against a phone that's a slightly-better-version of its predecessor. Ok so it's only really looks that the S4 is too similar, and sadly that was one of the biggest issues most users had with the S3. It's not the biggest smartphone crime, but that coupled with some other minor niggles means it misses out on being number one. There's a lot to love with the Samsung Galaxy S4 with its super sharp screen, powerful camera, long-lasting battery and fluid user interface – it's got everything you could ever want in a smartphone. It may be a little more costly than some of its direct rivals, but thankfully it's still cheaper than the iPhone. If only it was made out of something a little more premium.
4. HTC One Mini
As with Samsung's attempts at scaling down size, performance and the cost of ownership to you the punter, HTC's miniaturised HTC One reduces both size and internal performance a little to bring it in at a more affordable level than the original flagship. The dual-core Snapdragon 400 processor, 1GB of RAM and smaller, lower resolution 4.3-inch display are compromises, but HTC's polished software and exemplary hardware design skills make this a strong contender regardless.
It has the same victory points as the large HTC One — the brilliant Boomsound audio output and front-facing speakers, the Ultrapixel imaging sensor for cracking photographs and particularly fine low-light performance, plus HTC's classy aluminium chassis is here once again. It doesn't feel cheap, but it is a little bit cheaper. Win-win.