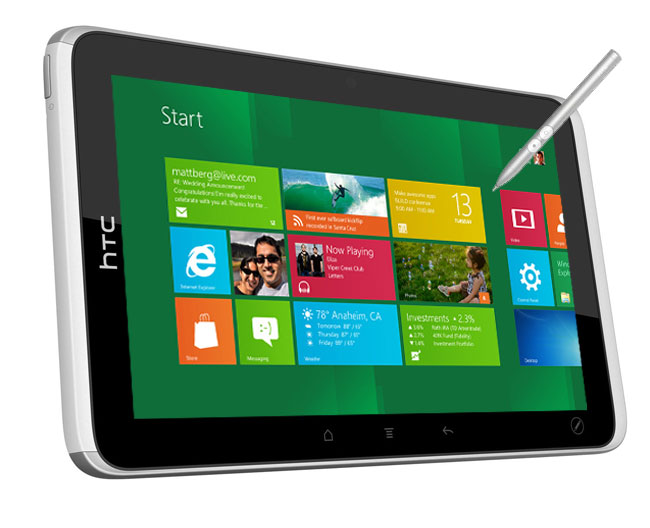 Microsoft's been pushing tablet computers for the best part of a decade, so you can imagine how happy the success of the iPad 4, Samsung Galaxy Note 8.0, Google Nexus 7, Sony Xperia Tablet Z and other great tablets makes them. But Microsoft doesn't give up easily, and Windows 8 tablets are with us, both in the form of full-blown Windows 8 Intel-powered devices such as Sony's Tap 20 and Microsoft's own Surface Pro and Windows RT ARM-based tablets such as Microsoft's own Surface RT, soon to be replaced by the Surface 2. The Surface 2 and Surface Pro 2 are the first in the new line of tablets featuring Windows 8.1, and we'll be reviewing more of these over the coming months.
Windows 8 vs Windows RT: what's the difference?
Before you dismiss Windows 8 tablets as a flash in the pan, Windows 8 tablets aren't one kind of device. We're seeing a huge variety of devices, ranging from simple slates to fully convertible laptop-tablet hybrids, including those where keyboards slide out from beneath the screen, as well as those with styluses and detachable keyboards. We've even seen tablet/all-in-one hybrids. If it's a plain laptop you're after, then check out our best Windows 8 laptops article. There's as much variety in the Windows 8 tablet range as there is in the entire catalogue of tablets available running all the other operating systems. So it really is up to you to decide what sort of Windows 8-powered tablet you want. Do you want to use it mainly for reading, playing games, typing out documents on your commute or sketching ideas for a new artwork? To help you decide, here's a rundown of the three Windows 8 tablets that we've reviewed so far.
Acer Iconia W4 – £250 / $299 (around AUS$331)
The Acer Iconia W4 ships with Windows 8.1 and the starting model has a fourth-generation Intel Atom processor. Generally we'd recommend this for casual users, as it will struggle with too many apps open. If you're mostly interested in browsing the web, watching videos and reeling off a stream of tweets and facebook posts then this will do the job very nicely. Our model came with 32GB, which isn't much to start with and shrinks even further to 15GB once you factor in the OS. Connectivity also isn't particularly strong: there's a MicroSD slot for boosting that meagre storage, but only one micro-USB which means you'll need either a converter or Bluetooth peripherals.
So far you may be thinking it doesn't sound that exciting. It's fortunate then that the W4 has one of the best screens we've seen to date. It's not 1080p, but it is an exceptionally vibrant IPS variant with good viewing angles, which makes it excellent for watching a movie with a friend. The Iconia W4 also comes with a free copy of Microsoft Office Home & Student 2013 and took our heavy testing in its stride, marking over 9 hours of battery life. Lighter than an iPad Air but a little thicker than an iPad mini, in all there's a lot to like about the Acer Iconia W4, particularly the price.
Microsoft Surface RT – £279 / $329 (around AU$389)
The most famous of all the Windows RT tablet-laptop hybrids, Microsoft's Surface RT is distinctively colourful and clicky, as we've all no doubt seen and heard in the TV ads. It's also newly discounted as well as being square and sturdy, and has a fresh VaporMg coating and a 10.6-inch widescreen that works well when you want to snap apps side by side in Windows. The clip-on Touch Cover feels very light, and typing on its flat surface takes some getting used to. Alternatively the more expensive Type Cover feels more like a normal laptop keyboard, if that's what you'd prefer. Its kickstand supports the screen at a handy angle in laptop mode, though the processor struggles with demanding graphics more than a laptop's would. The screen is bright and clear but relatively low res. But ultimately, a lot of the Surface RT's success depends on how many desirable apps are added to the Windows Store, since you can't download and run apps from elsewhere.
Asus Transformer Book T100 – £349 / $571 (around AU$640)
Asus is waving the flag for Windows 8.1, with this quite a stylish yet affordable convertible 10.1-inch tablet. Its affordable price means we can't grumble too loudly at the average Intel Atom Z3740 Bay Trail chip paired with only 2GB of memory. We have praise though, for the battery life, which is a none too shabby result nearing 11 hours. We did have one caveat with the battery – we found that it takes 6 hours to charge the T100 back up again once you've drained it.
On its own the Transformer is about as heavy as the iPad Air, but once docked it's much thicker and heavier. Although the keyboard clips easily enough into the tablet, we found it quite a cramped experience and in terms of typing comfort, we recommend using it to write Legend of the Fall-length novelettes rather than seemingly endless epics like A Song of Ice and Fire. The screen is decent too with a 1,366×768 display, which means it's not Full HD, but with a 170-degree viewing angle you can watch Game of Thrones together, if you can't be bothered to read the books.We'd have also liked to see onboard LTE/4G support, but overall for the price of the Asus Transformer Book T100 it makes an appealing laptop/tablet combination.