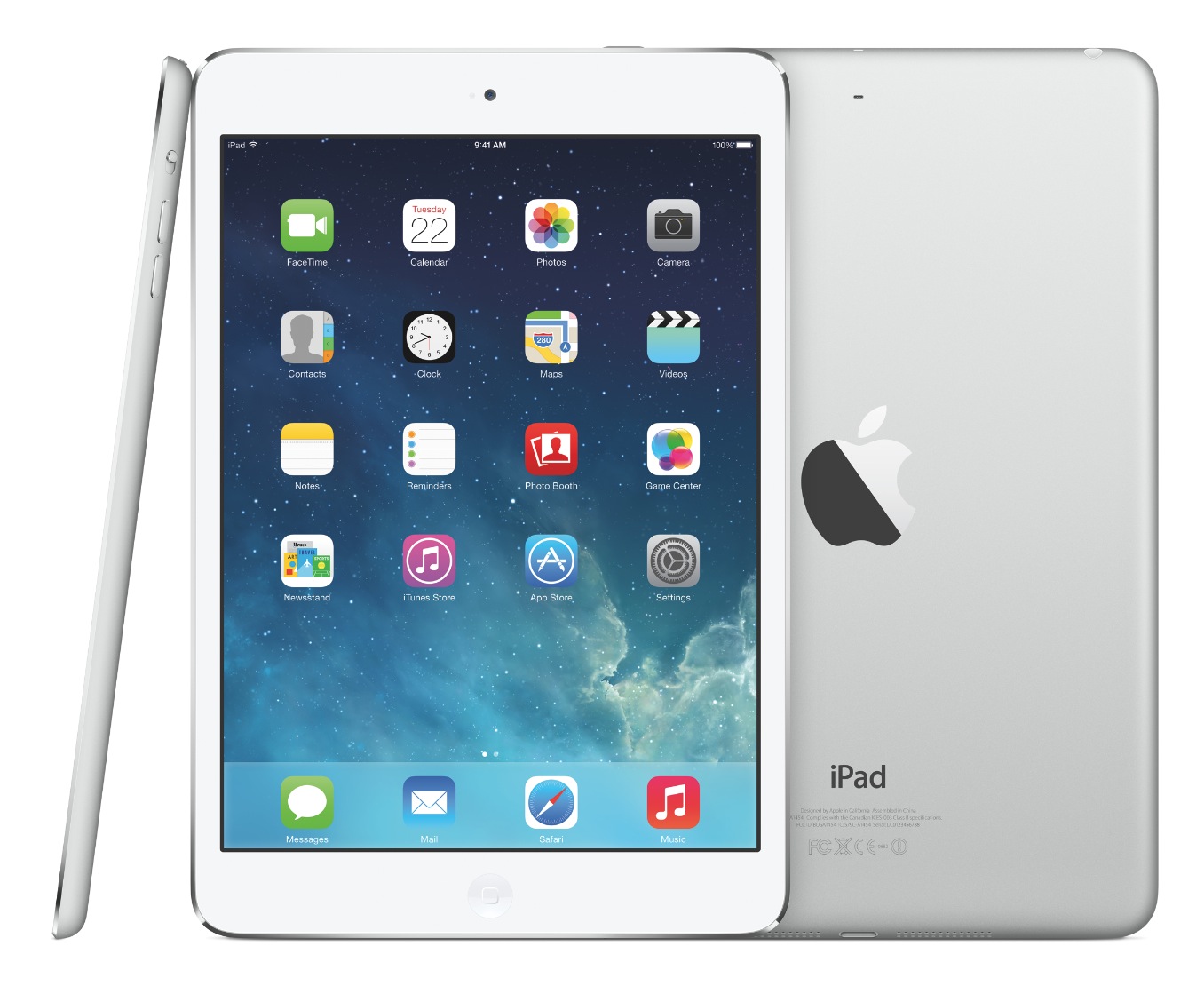 The new iPad mini 2 (or iPad mini with Retina display, if you want to give it Apple's elongated title) is the next step in the smaller tablet wars – and with Google and Amazon stepping up their respective games, the Cupertino brand needed something that hit back with strength. However, even with that landscape, we were still surprised when Apple announced the iPad mini 2 on stage, coming with things like the A7 chip under the hood and a 128GB iteration to satisfy those that crave a lot of HD action.
On top of that, there's the much-needed Retina screen (as the name might have told you) and an improvement in battery size to help power those pixels more effectively. However, there's the big issue of price, which Apple has had to balance carefully over recent years. No matter how much you like the look of the iPad mini 2, you have to factor in that it will set you back nearly £320 (US$399, AU$479) for the lowest-spec 16GB model with Wi-Fi connectivity only. Consider the rivals, and you'll see that Apple has a real fight on its hands. Google's 7-inch Nexus 7 is £199 (US$229, AU$299) at the same spec, and Amazon's Kindle Fire HDX starts at the same level (although you'll need to put up with the ads to get it at that price).
Even LG's slightly overpriced G Pad 8.3 is only £260 (around US$329, AU$399) for the 16GB model, and that lets you supplement the meager innards with a microSD card. Given that Apple's decision to allow users to download the iWork catalog for free, as well as Garageband, iPhoto and iMovie, then you'll really be looking at buying the 32GB tablet option at a minimum. It's here that you have to wonder at Apple's pricing strategy. The doubling of the internal storage is something that apparently costs twice as much to achieve, compared to Google, and even less for Amazon.
That said, the iPad mini 2 does still feel like decent value for money given it's not a loss leader over Google and Amazon, and not just because of the tired "Well, it's an Apple device and therefore spending more should be expected" excuse. We've never bought into that, and never will. Apple makes well-designed and premium products, but as the extra cost for larger capacities illustrates, it's not always justified. But while in the phone market we can't understand why an iPhone 5S costs so much more than an HTC One or a Galaxy S4, in the tablet space Apple has a justified lead.
The iPad mini 2 is an excellent device. There's no other way to look at it. We were pretty impressed with the original mini a year ago, but bemoaned the low-res screen and under-powered chipset powering things along. So we fully expected the iPad mini 2 to be another sidekick to a bigger brother, and with the iPad Air showing itself to be the best tablet on the market, we fully thought we'd be getting a smaller iPad with a Retina screen and an A6 chip – so the decision to make the tablet 64-bit enabled with the latest A7 CPU is a really great thing to see. It takes an already well made device and adds in so much more: the aluminum finish no longer feels like a deflection from the fact the iPad mini doesn't have the engine to compete with its Snapdragon-powered rivals.