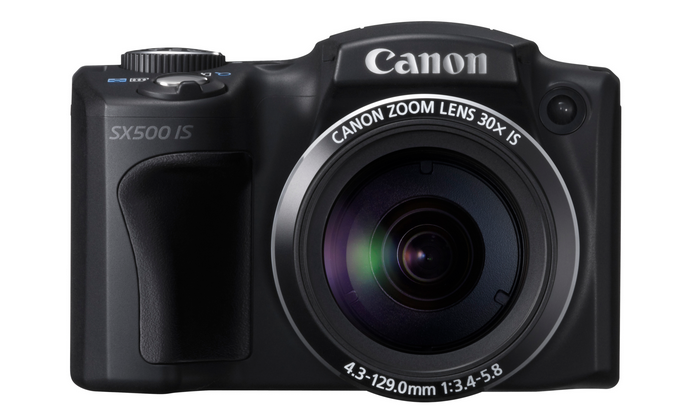 Last year's Canon PowerShot SX500 IS was hailed as the smallest 30x optical zoom camera on the market, and it was certainly impossible to deny that it packed a whopping lens and the pixels to support it. While it was generally well received, there were a few areas where quality fell foul of quantity. That being the case, we were excited to get our hands on the Canon SX510 HS, contender to the tiny-but-mighty crown.
Note: Have you got a bunch of Camcorders MTS/M2TS files on your Canon? Do you want to convert MTS/M2TS for playback on iPhone/iPod/iPad/Android? If it is the case, try the CloneDVD Video Converter.
The two cameras are outwardly similar and share the same great 30x optical zoom, with a maximum effective focal length of 720mm. Further expandable to 60x with Canon's ZoomPlus digital zoom technology, the equivalent of 1440mm, you shouldn't find any problems snapping long range subjects. While it can't boast the same 50x reach as the range-leading Canon SX50 HS, it offers more than enough reach for most situations in a package almost half the size.
As with its predecessor, the Canon SX510 features Canon's Intelligent IS technology, which has proven itself to be equal to the task of keeping images stable, even with the long focal length offered by this lens. As well as a powerful IS system, the camera also features a raft of autofocus options including full manual focusing. Tracking options including automatic face detection allow you to keep moving subjects in focus while continuous and servo options help save time spent refocusing
With most modern compacts featuring full HD movie recording; the Canon SX500 offered a disappointing maximum resolution of 720p. Thankfully, this upgraded model has received a much-needed boost, bringing it in line with what is quickly becoming the industry standard. Although there are no options to adjust frame rates at HD resolutions, a high-speed mode is offered, with up to 240 frames per second available, at the cost of a cut to resolution.
A welcome addition to this model is wireless connectivity, something that is becoming more and more common in modern compact and bridge cameras, making transferring files and printing entirely computer free. The wireless connection also allows you to share GPS information from a mobile device in order to automatically tag images with location information, which adds even more attraction to an already traveller-friendly camera.