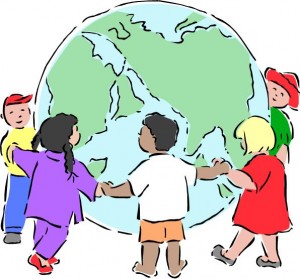 Children's Day is coming. Have you get ready the gifts for your kids? Maybe giving a PSP converter is a good choice, because it can expand the enjoyment of their game consoles. May 31, 2012 – To celebrate the International Children's Day and creates something special, Aviosoft, Inc held a Children's Day Special Offers promotion on clonedvd.net which lasts from May 31 – June 10. It provides good and price-down software like DVD to iPhone Converter, PSP Video Converter, and iPad Video Converter.
Watch Cartoons on an iPad or iPhone
iPad has a large and high resolution display. Both adults and kids like it. So is iPhone. We often see that a kid is playing with an iPad/iPhone in his hands, playing games or watching cartoons. Cartoons divert the children with fun and instructiveness. Use our iPad Video Converter to convert some fantastic cartoons, or DVD to iPhone Converter to rip some children's films for your kids. The iPad Video Converter costs only $14.97 now, which saves you 50%; and our DVD to iPhone Converter costs $17.97, which saves you 40%.
Make the PSP More Enjoyable with Growth Record
Game consoles like PSPs are children's favorites. PSP is not just for games but also for video playback. You probably have some home-recorded videos of your kids' growth path. The moment of birth, the first step in the house, birthday celebration, all these moments are cherished memories in his/her life. Convert these videos to the PSP console, and enjoy with him/her on this Children's day. The original price of PSP Video Converter is $29.95. But now only $16.47 (save 45%), you will get this powerful PSP tool.
Not only children can enjoy this holiday, but also we adults can memory our childhood. Let's memory and cherish the time when we are young. Release your childlike innocence on this happy holiday!
About Aviosoft
Aviosoft Inc. has been one of the leading multimedia software companies since 2003, which mainly creates and develops DVD copy, DVD playback, video conversion and editing programs for better enjoying video, audio and pictures on computers and popular portable devices.
Links:
Company Website: http://www.clonedvd.net/
Children's Day Special Offers: http://www.clonedvd.net/promotion
Contact:
Marketing Department, Aviosoft, Inc.