With the new release iPhone 5, most people from all over the world also are attracted by the perfect portable enjoyments. Comparing with the previous iPhone 4, iPhone 4S, which is the best iPhone for you? Let's see the detailed differences and make a better decision.
Prices
Apple is now selling last year's iPhone 4S for $99 in 16GB and 2010′s iPhone 4 in 8GB for free (with new two-year contracts, of course). They offer various prices for the new iPhone 5 according to its capacity, for example, $199 for 16GB, $299 for 32GB, $399 for 64GB. No considering the specs and speed or more, you can choose the most proper one by thinking of your budget carefully.
Dimensions
Obviously, iPhone 5 is "longer" and "thinner" than its two ancestors.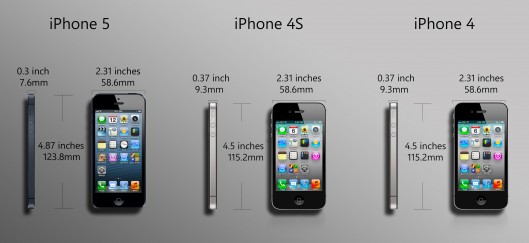 Apple even said that iPhone 5 is the most comfortable to hold and is thin enough to disappear in a pocket. With the new 4-inch display, iPhone 5 brings users more fantastic experiences on videos, games, photos and web page views .
Speed
Apple makes great enhanced changes in the processor and RAM on iPhone 5 which makes it much more faster than iPhone 4S and iPhone 4.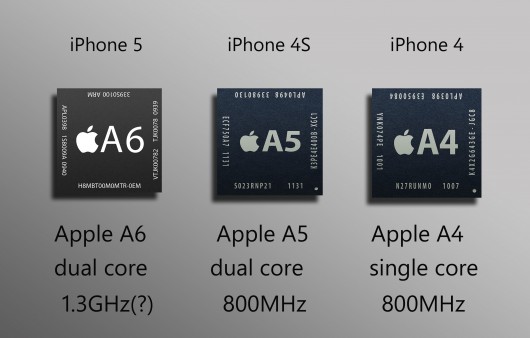 Processor Comparisons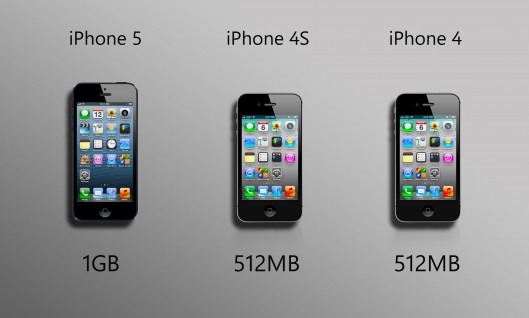 RAM Comparisons
Battery Life:

Uptimes are similar on all the three iPhone devices. I do not think iPhone 5 has any big advantage on the battery improvement this time.
Carema
In fact, although iPhone 4S has improved its camera to 8 megapixel, from the 5 megapixel in iPhone 4, there is almost no change on the camera in iPhone 5 and iPhone 4S, expect the low-light shooting in iPhone 5.

Conclusion:
So do you have a idea on the three devices? If you have prepared enough money, iPhone 5 always is a good choice for the faster speed and larger display. I love the 4-inch display, frankly speaking. It's really cool when I am viewing my family pictures.
While, no matter what your decision is, it is better to test the device in Apple store on its working iPhones for display, or go to your local retailer shops such as Walmart, Best Buy or Target for test experience before paying for it.