As the progress of era and the development of society, more and more People's demand is rising ceaselessly. In the past, people view film on a white screen with the technology of projection. Addison invented movie projector which could be a great creation. Nowadays, 5D film comes to our life and a lot of media players, DVD tools, and video converters allow people to experience a colorful world.
What is the difference between SD video and HD video?
SD video stands for standard-definition video and HD video stands for high-definition video. HD video is the video system of higher resolution than SD video.
AVI is Audio Video Interleave. It's a media format that combines audio and video synchronously. With high quality of image and availability on multiple platforms, it is mainly applied to Multimedia CDs to save every sorts of imaging information on TV Movie, etc.
To convert SD video to AVI format HD video, you need Aviosoft Video Converter.
Aviosoft Video Converter is the most stable and comprehensive video converter software that makes video and audio conversion quick and easy for Apple iPad, iPod, iPhone, Sony PSP, BlackBerry, HTC, Nokia, Archos by just one click.
Download the Aviosoft Video Converter and launch it.
1. Add SD video.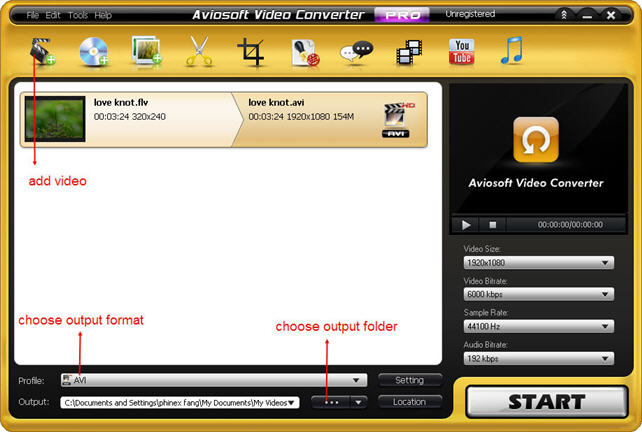 2. Choose AVI in HD Video as output format.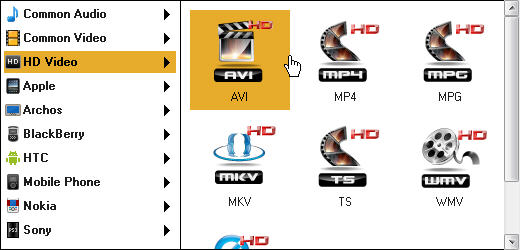 3. Choose output folder to save your video.
4. Start to convert.
Actually, you can edit your video before conversion as you like. It will only take you seconds to convert a SD video to a HD video.
More information about Aviosoft Video Converter, please refer to clonedvd.net.
You may also like…
Best DVD to Mobile Phone Converter – CloneDVD for Mobile to copy protected DVD to your mobile devices.