Sometime, According to individual needs we can copy the DVD into an iso file, then we will how to do?
What is iso file?
An ISO image is an archive file (also known as a disc image) of an optical disc in a format defined by the
International Organization for Standardization (ISO). An ISO image is simply a CD-ROM or DVD image
saved in ISO-9660 format. This format is supported by many software vendors. ISO image files typically
have a file extension of .iso. The name ISO is taken from the ISO 9660 file system used with CD-ROM media,
but an ISO image can also contain a UDF file system since UDF is backward-compatible with ISO 9660.
Why do you need to copy DVD to ISO file?
After copying DVD to ISO file, it is very convenient to burn ISO to DVD, or play ISO by DVD X Player
or other multimedia player.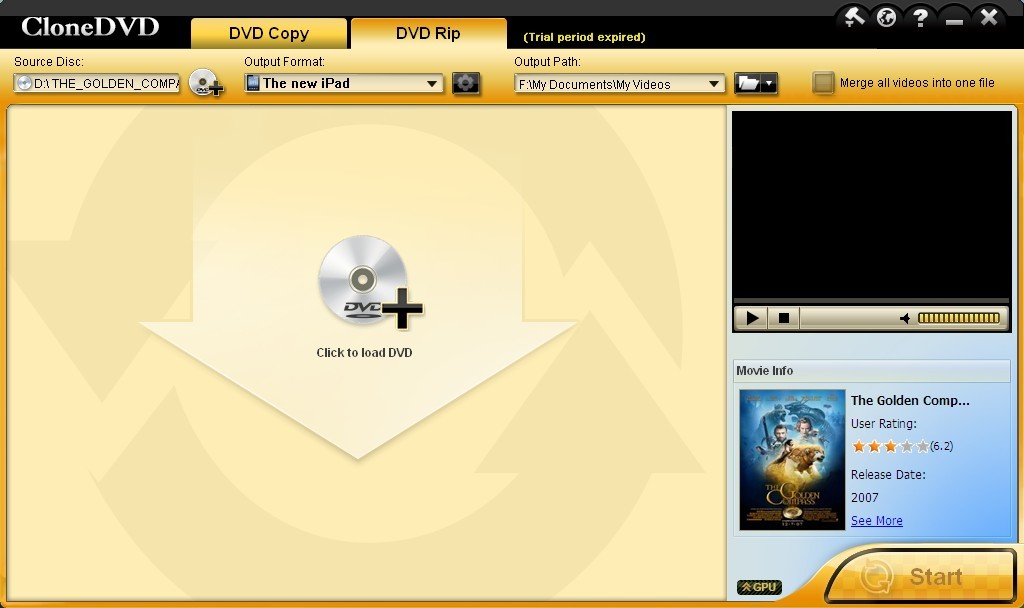 How to Copy DVD to ISO with CloneDVD?
To copy DVD to ISO image files:
Step 1. Download CloneDVD and install it.
Step 2. Import DVD to CloneDVD.
Step 3. Choose DVD image (ISO) as output format and choose an output folder to save the video
Step 4. Start to copy.
About CloneDVD:
CloneDVD is the world best and easiest-to-use DVD copy software to copy/burn/rip/encrypt any DVD movies by removing all existing DVD protections automatically.
CloneDVD supports to compress/shrink DVD9 to DVD 5, copy DVD9 to DVD9 and DVD5 to DVD5perfectly, split or divide DVD9 into 2 DVD5 and even convert DVD to MP4, DVD to 3GP, DVD to AVI, etc.
More about CloneDVD please Visit: http://www.clonedvd.net