Customize mode is a specialized way for DVD backing up that allows users to get ultimate control of their DVD copies. In Customize mode, you can choose to keep all the contents, or just a favorite chapter, audio track, to create a specialized DVD with only the contents you want.
Customize a DVD Guide
With this powerful DVD copy software – CloneDVD, you can easily customize your DVD copies with just a few clicks, here comes the guide.
Step 1. Startup CloneDVD
Startup CloneDVD, the main interface will show up once you have registered.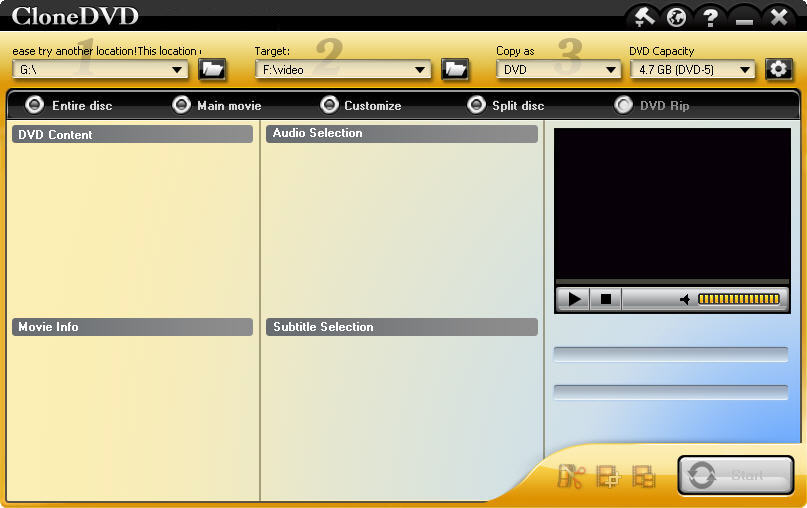 Step 2. Load the Source DVD
Please select Customize mode in the top navigation bar, insert your DVD disk into the DVD drive.
If you choose to burn a DVD from a file you already have on your hard drive, you need to click folder icon  to select the source files, remember your files should be standard DVD files. But here, we use DVD as source and DVD as target.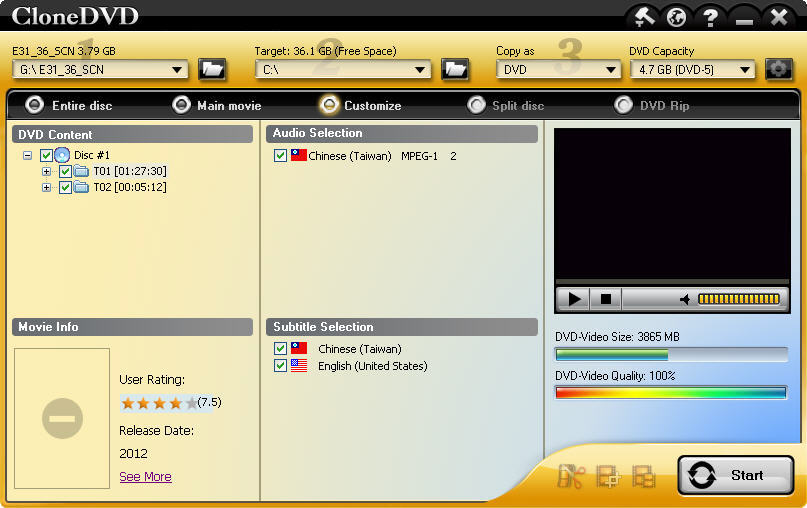 Step 3. Do the Settings
Please choose your preferred titles, audio track, and subtitle by omitting others. It is great for you to customize the exact part you would like to keep.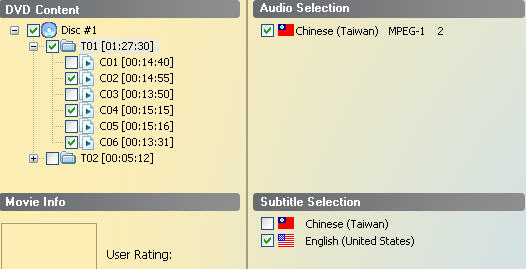 Step 4. Start to Copy
After all the selections are finished, click "Start" to begin the copy process. CloneDVD will copy the desired titles to temporary hard disk folder first.
Step 5. Start to Burn
Eject the original DVD disc and insert a blank DVD disc, then cancel the popup autoplay box and press "OK", CloneDVD will begin to burn to the blank disc.

If you have DVD-ROM and DVD+RW co-existent, just load them at the same time, then CloneDVD will directly copy the contents from source one to target one.