In order to keep users from copying the DVDs they have purchased, media distributors implement kinds of DVD copy protections during the producing process. This is supposed to stop piracy, but also brings inconvenience for people who want to make backup copies of their DVDs. Luckily, several programs allow DVD owners either circumvent or remove copy protections, so that they can get full control of their DVDs that they legally bought. Once the DVD copy protection is disabled, they can burn or convert their DVDs to a new format.
Decrypt Protected DVDs
To decrypt protected DVDs, DVD decrypter software is necessary. Just as the name implies, DVD decrypter is software that circumvents the disc's CSS code by creating a mirror image of a DVD's data. Then the following are the instructions of decrypting protected DVDs.
CloneDVD
1. Download CloneDVD from clonedvd.net; install it on your Windows computer.
2. Launch the DVD decrypter and insert your copy-protected DVD into your DVD drive.
3. Do all the settings (target, output format, copy mode) and start to decrypt.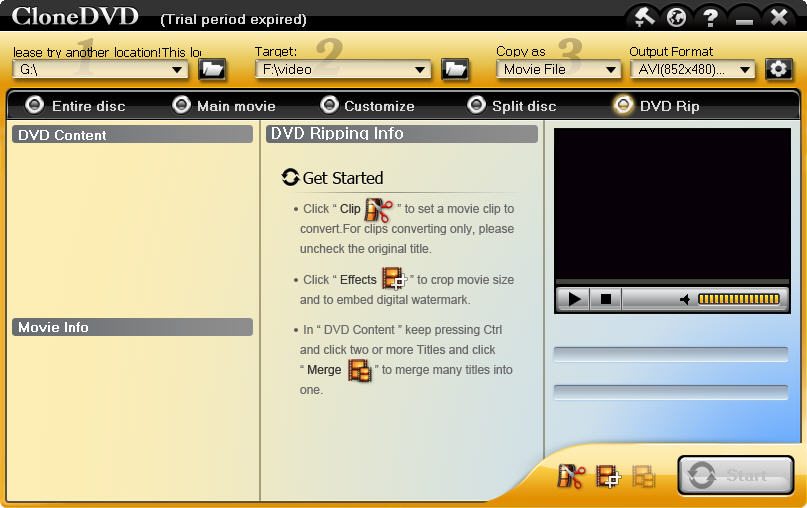 CloneDVD supports to copy DVD to blank DVD, hard drive, portable devices. It carries out all the decryption activities in the background without your notice.
DVD Ghost
1. Download this DVD decryption software from clonedvd.net; install it on Windows.
2. Once you launch the program, it will minimize in System Tray, double click or right click DVD Ghost icon, you can activate the Main window or perform the desired operation.
3. Insert the disc into DVD drive.
4. Enable all the restriction-free in "Region" window.
5. Select a folder as the DVD target in "Copy DVD" window and start to copy.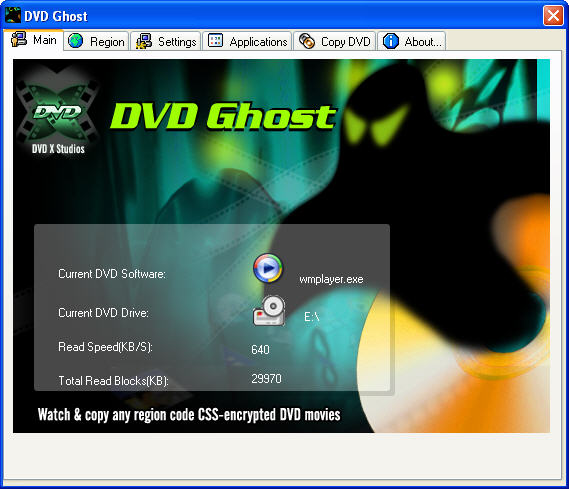 DVD Ghost is a small region-free utility resizes in system tray and removes all protections in the background. It allows you to decrypt any DVD protection and copy your DVD content to hard drive.