When I was in my middle school, I like to watch friends as it is humorous and easy to approach. I repeated those funny dialogues and found that it helps a lot on my English learning. Maybe you are now learning a foreign language. You need to practice the dialogues in one classic movie. It is inconvenient for you to watch videos when you are on a car or walking on the road. But you got a cute MP3, so you want to extract sound files and put them in your MP3 for practice. And here comes the problem: how to extract sound files from the videos?
Now you can download CloneDVD from clonedvd.net and launch them and follow the following tutorials to extract sound files from DVD instantly.
1. Add source
Insert your DVD disc into the computer DVD-ROM drive. This DVD ripper will auto decrypt, identify the DVD and show the DVD information on the main interface such as size, quality, content and so on.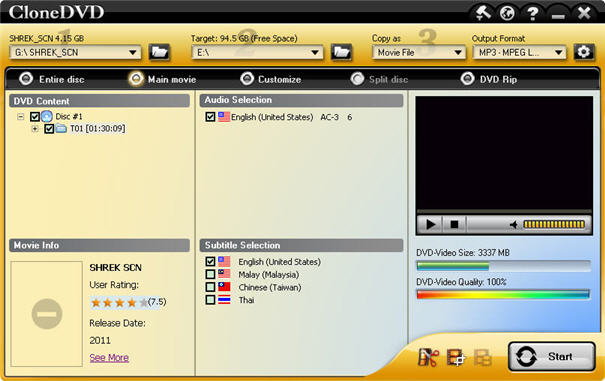 2. Set output folder and choose MP3 as output format.
CloneDVD can convert DVD to audio for media players, such as, DVD to MP2, DVD to MP3, DVD to AAC, and DVD to AC3.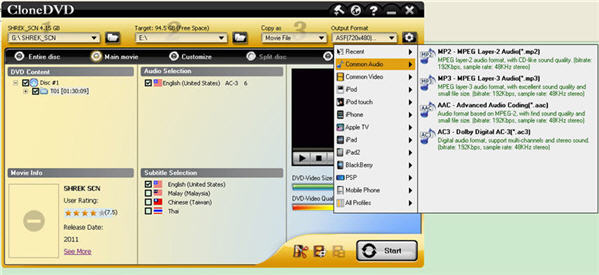 3. Choose your desired ripping mode. Ripping the whole DVD, or ripping the wanted chapters, or ripping the clips is supported.

4. Clck the "start" button to start extracting sound files.
It is super easy to extract sound files from videos, isn't it? CloneDVD can also extract video files from DVDs.