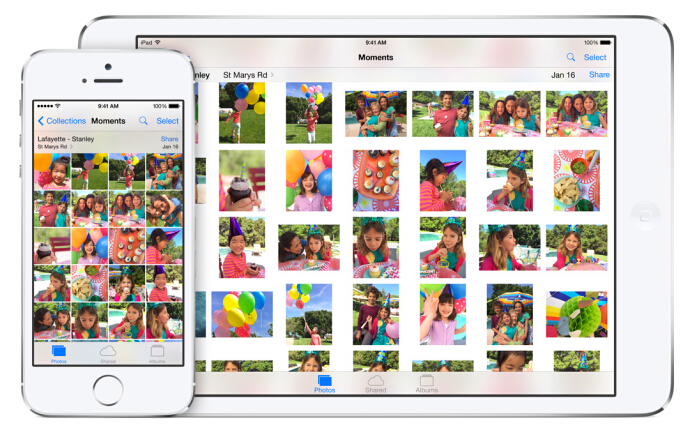 1. Search
Search – iOS 8 have revolutionized the Spotlight search experience – now the updated one can not only search iPhone's local content, but also can search application, songs, nearby restaurants and attractions, movies and so on. If you want your smart wristwatch is the big kill of retrieving information, the useful and powerful information retrieval ability is indispensable.
2. HealthKit and Health Applications
HealthKit and Health Applications: Apple has been recruiting medical experts, acquiring related company – from glucose monitoring, step accounting, to general fitness. Using HealthKit, Apple can establish centralized system, tracking all of the user's physiology and health data.
3. Personal Hotspot
Personal Hotspot –there are two kinds of thinking to improve wireless technology of wearable device, one is the chip of integration of cellular network; the other is with the help of the iPhone's network. It seems the latter way is more easy and feasible. iWatch probably can automatically identify the surrounding cellular data network.
4. Handoff/Phone Calls/Messages
Handoff/Phone Calls/Messages – either as a standalone device, or the extension of the iPhone, communication is the basic function – not only can transmit messages and phone calls between Apple users, but also can serve the people who don't have Apple ID. ios 8 achieves it. And as long as iWatch can match with iPhone, the former can share such features.
5. iCloud and Photographs
iCloud and Photographs – limited to the size of the equipment, I'm afraid the iWatch capacity is not very full, so we need stable and efficient network to access to the cloud storage space. Although it is not yet clear whether the photo application on the iWatch will be as complete as that on iPhone, but at least we make sure: iCloud Photos shown on the WWDC 2014 can be used in wearable devices.
6. QuickType keyboard and Siri
QuickType keyboard and Siri – such as previously mentioned, the screen size limits you to typing and interacting like what you on mobile phone so what about the alternative? As it is said in the WWDC 2014, apple opened third party keyboard access, and strengthen the ability of forecast input for its own keyboard. When you enter the first word, it will know what the next word is you are going to play, it is very convenient. Or we'll change a train of thought, who rules the input must be completed by hand? Siri's language input and interaction have been improved steadily.
7. Lightning MFI Headset
Lightning MFI Headset – headset manufacturers now can use apple's Lightning interface, the headset connects to iOS devices Compared with the widely used 3.5 mm interface, using this standard, there is no doubt that has many advantages. But considering production and promotion of time of the equipment, is there any possibility? iPhone 6, iPhone 6 s, and the new iPad device will still keep 3.5 mm headphone, but the smaller iWatch will become the first beneficiaries of this standard. It is reasonable to guess that the whole new Lightning MFI ecology is made for the iWatch.