Though adding a DVD burner is not expensive or difficult, DVD burners are usually pre-installed in a notebook or computer. A DVD burner is an internal optical device used to encode or burn information to a blank DVD. You DVD drive run abnormally due to the physical problem with the DVD burner, then you need to fix the DVD burner.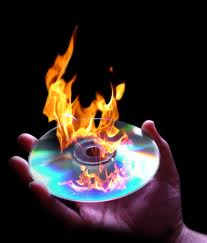 Fix DVD Burner
1. Power off the computer and remove all the connection cables from the PC case. Get a screw driver to remove screws from the case and remove the side panel to open the tower.
2. Remove the interface and power cable of the burner. Check the connectors to see if there is physical damage. Clean the dust by a canned air. Reinstall the cables, case, etc.
3. Use a lens cleaning disk to clean the lens.
4. Try to play several different types of DVDs, like movie DVD, data DVD, to see whether the drive can play them normally.
5. Try to burn a DVD using the DVD burning software to see if it has been fixed, and use different burning software to see if there is an issue with the compatibility. If it still has problem to burn a disc, the laser calibration may be set incorrectly or the laser lens may be damaged. Then you need to replace it.
Note: The drive's physical connections may have been loose or there may be dirt on the lens. Try to tighten those connections or clean the lens before contact the manufacturer.