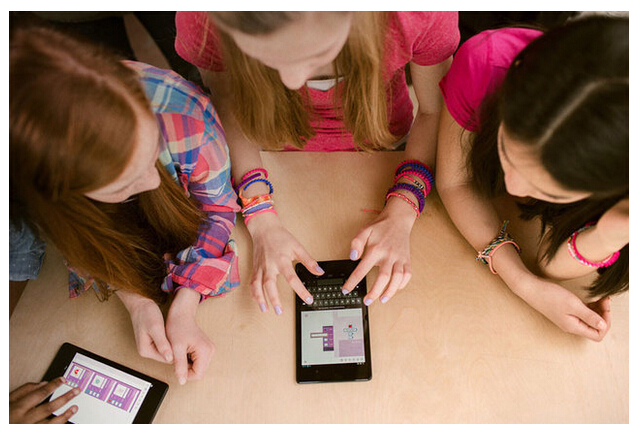 A few weeks ago, Google released a report about company employee individual diversity, and called for more women involved in the computer field. Now they have launched a new project to let more girls to learn programming. The project is named as "Made with Code", which includes the programming projects, and cooperation with youth organizations, and $50 million fund to encourage and train more women to participate in.
Early programming projects have 3 d printing bracelet, animated gifs generator, 2 d image, figure software composition camera assistant and a quick fix. These are released in 2 years ago Google Blockly this visualization compiler implementation, similar to the online program used in the course. Google has worked with non-profit organization Girls Who Code, this time they launch programming training courses in the summer.
YouTube CEO Susan Wojcicki brought up wrote in an article: "programming is not just a tool needed by Technology Company, also is the engineer to master good skills. Interior design, medical, architecture, music, and in all areas, as long as there is a girl want to go to realize their own dreams, she has reason to learn programming to help herself to achieve a goal. Their dreams and future – are our dreams and future, constructed by code."
Mentioned before Google released the diversity of the report mentioned that , 70% of their employees are men, 61% are white, the imbalance proportion is far away from their target. The report of LinkedIn and Yahoo are similar which shows the lower proportion of female employees, the fact that there is already a long time but difficult to change.