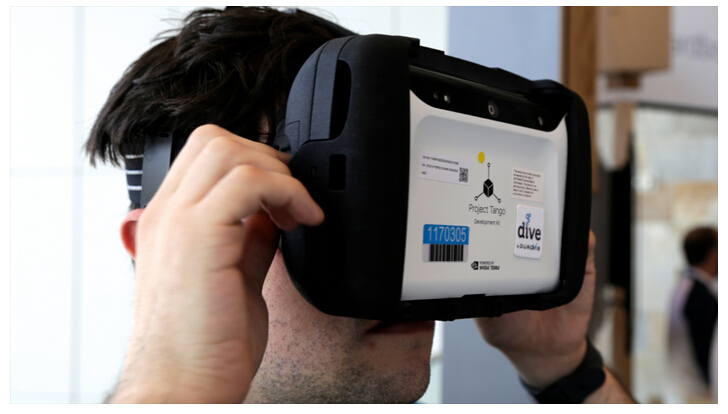 According to GIZMODO, for ordinary consumers, Google's Project Tango tablet may not be a strictly consumer products. But imagine if you put it on the head, like the Oculus Rift, which seems everything has a new start. Earlier this year, Google announced its Project Tango Project, which lies its significance in through the body feeling camera equipped with sensors and common vision camera, 3D depth in mobile phone or tablet, users can used it for scanning space 3D data, and converting it to data are available, which is suitable for game development, architectural design and a series of special field.
Currently, Google is working with LG, development Project Tango formal commercial models. Meanwhile, Google is also extending using field of Project using Tango. For example, Durovis, which is famous for its launch of wearable accessories developer, they used to change mobile phone into virtual reality devices such as iPhone. To paraphrase this concept, Durovis shows how to use Project Tango tablet as virtual display, through a head-mounted accessories to realize virtual reality scene.
In addition, game is also a main direction of Project Tango; saw a few games in the demonstration, such as via mobile tablets to kill zombies. In addition, you can scan the reality scene as game content, which is also a good concept. In this year's Google I/O, each participant will receive a souvenir, named "Cardboard" although it looks humble, but as long as you download the application of adaptation, you can make your own android mobile phone Oculus Rift! At the same time, it also supports Google Earth's street view, YouTube, Photo Sphere of VR to watch.