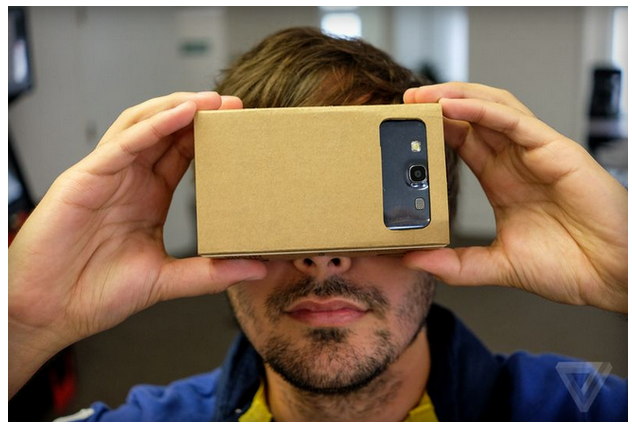 According theverge news, Google announced Google Cardboard VR equipment began to support Google Maps, users can use Google Street View in Google Cardboard tour virtual reality.
This feature is the Google Maps application to join a "little egg" Google to Android phone: the user simply double-click the bottom right corner of the Google Maps application "navigation circle" (navigation circle), virtual reality vision to activate the streetscape, with on Google Cardboard can swim around the world.
It is worth mentioning that, Google had a museum being added to Google Street View in the program, so that people can browse 360 degree no dead museum. The added functionality in the street where virtual reality is very consistent with the idea earlier this program.
If you do not have Google Cardboard, you can choose your own DIY or buy from the manufacturer. Google's VR equipment, though a bit shabby, only one paper tray and an Android phone, but has more than 50 million people use Google Cardboard, indicating that the market still exists on this experimental equipment needs. Google had also launched a Google Cardboard software development kit SDK, so developers can use their imagination to develop more compatible devices VR applications.