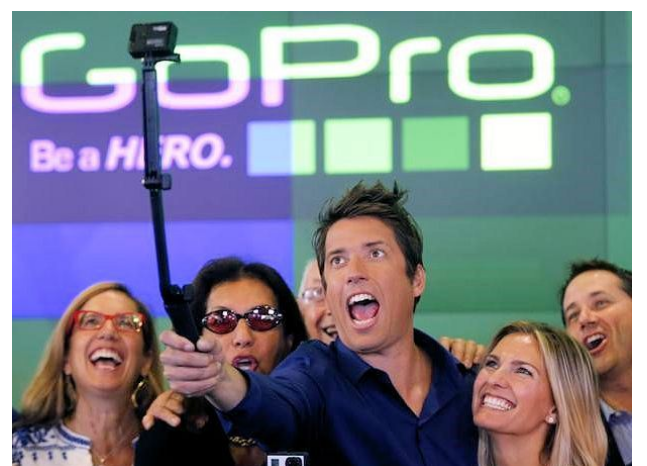 It seems sports camera brand GoPro listed develop water from the wind, now the stock has doubled. Q3 revenue and profit exceeded market expectations, GoPro's shareholders received net profit reached 14.6 million US dollars, earnings per share of 10 cents (8 cents analysts expected), last year the company was a loss of 1.1 million US state, today the total revenues increased 46% to reach 280 million US dollars, while analysts expected a 265.6 million dollars.
GoPro's product line has become increasingly diversified, Hero4 flagship, Hero Camera Starter Edition are new. "Taking into account the good results this quarter GoPro and launched new products, its Q4 revenue probably looking like last year)" Wedbush Securities analyst Michael Pachter says.
Moreover, GoPro longer simple hardware, it has become increasingly manifested media properties, which UGC content of an increase in the amount of up to 92% on YouTube, click-through rate increase of 99%. This is a large item to the brand plus points.