My friend Bob is going a long trip soon, he asks me about how he is supposed to watch movies on airplane without a DVD drive. How could he put his DVDs on his laptop? If you have got people asking the same questions, here are easy-to-follow instructions for copying a DVD to your computer.
Copying a DVD to computer seems to be a complicated task, but actually is quite simple if you get good DVD copy software installed in your computer. CloneDVD is such a program that can copy any DVD onto hard drive of computer.
Instructions on how to copy a DVD to your computer
Step 1. Run the DVD copier, the disc tray automatically ejects, put the DVD disc you want to copy onto the tray and close it. Below is the main interface.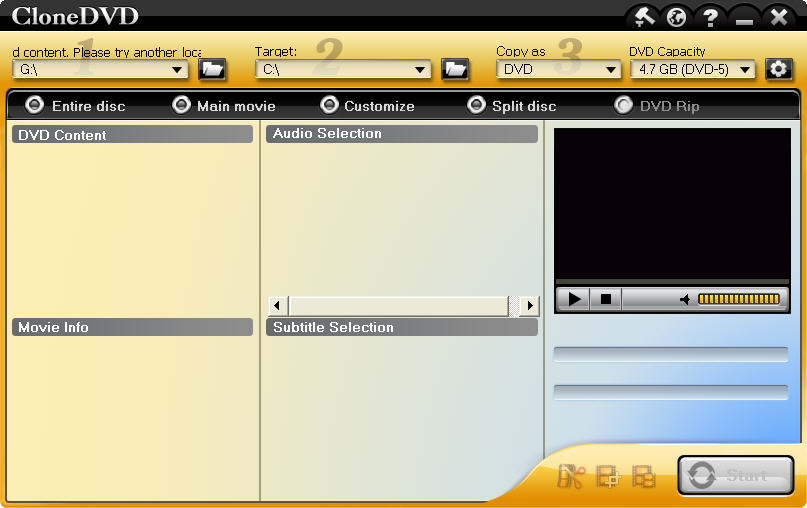 Step 2. Cancel play disc. The DVD movie information will display.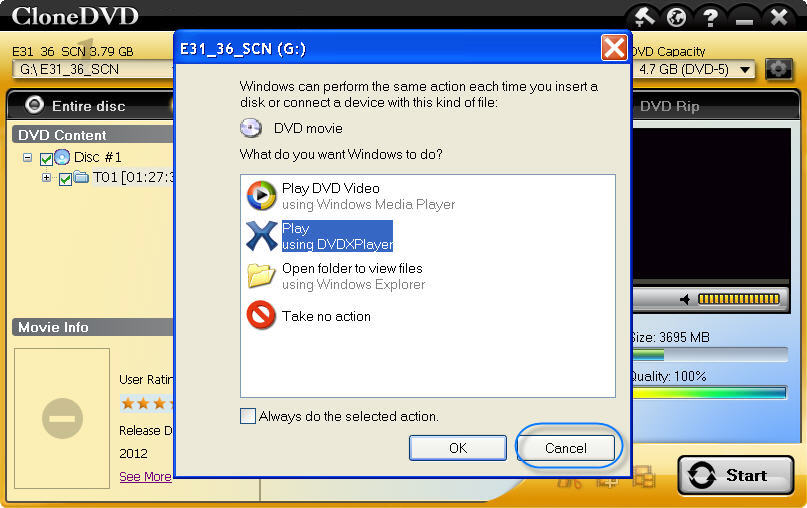 Step 3. Set a target to save file.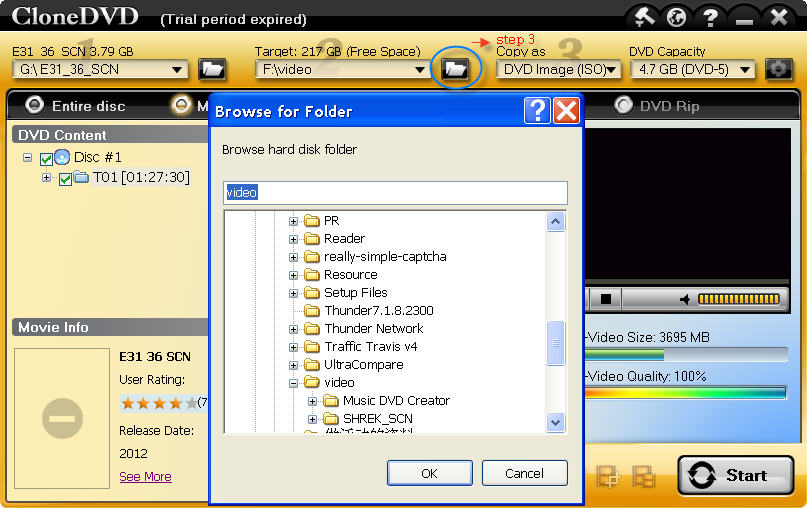 Step 4. Choose the output format. Select DVD as output format, and specify target DVD disc size.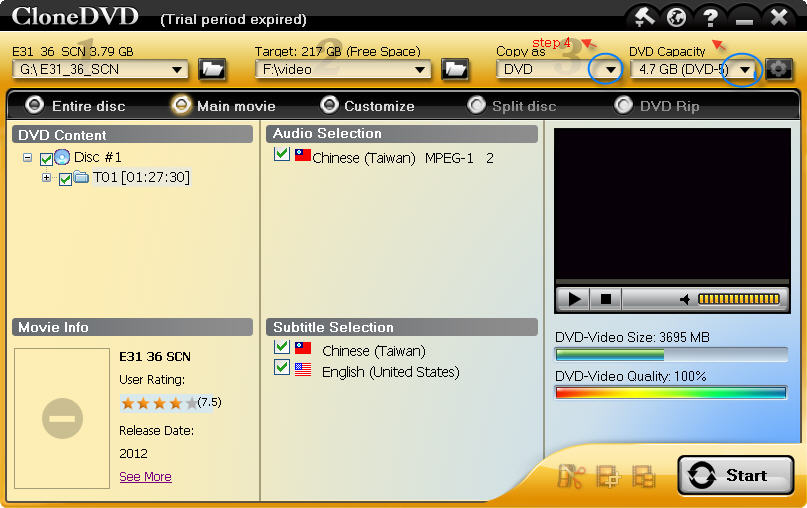 Step 5. Select your desired copy mode, select audio, subtitle.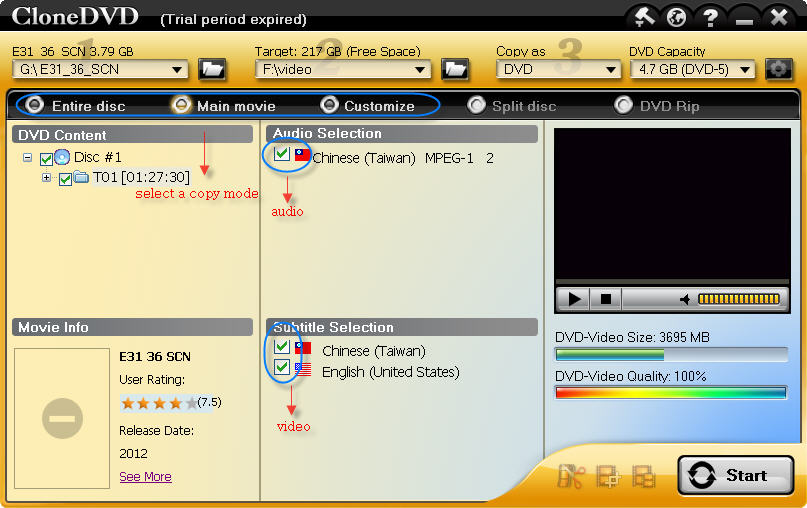 Step 6. Click "Start" to begin to copy the DVD to computer.
It seems like a lot of steps but it is not difficult. Just a matter of selections and copy the DVD to a hard disc. Now, you have the DVD in a folder on your hard drive and you can play it anytime anywhere.