How upset you would be if you lost your preserved DVD collection. Wouldn't it be better to have a copy of each DVD in case of losing, scratches, or damage? As a DVD movie fun, you must need a decent DVD copy solution to create safety copies, so that your original precious DVD collection is well protected from any accident. This guide will focus on how to make a copy of a DVD on Windows 7.
To make a copy of a DVD on Windows 7, CloneDVD is your ideal choice. It is a fast, easy-to-use and full featured DVD copy program on Windows system. Use the advanced settings to choose what content will be copied to a blank DVD.
Download and install the Windows 7 DVD copy program. And the following is the step-by-step guide.
Steps-by-step guide on how to make a copy of a DVD on Windows 7

Step 1. Insert a DVD that you want to copy into DVD drive. Cancel the auto play. The DVD information will be displayed on the main interface.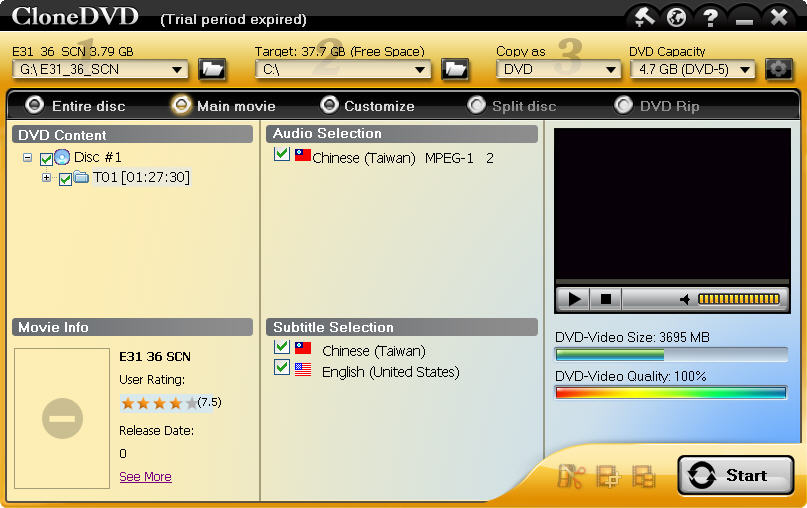 Step 2. Select the output format. Choose copy as DVD, and specify target DVD disc size according to the size of your DVD.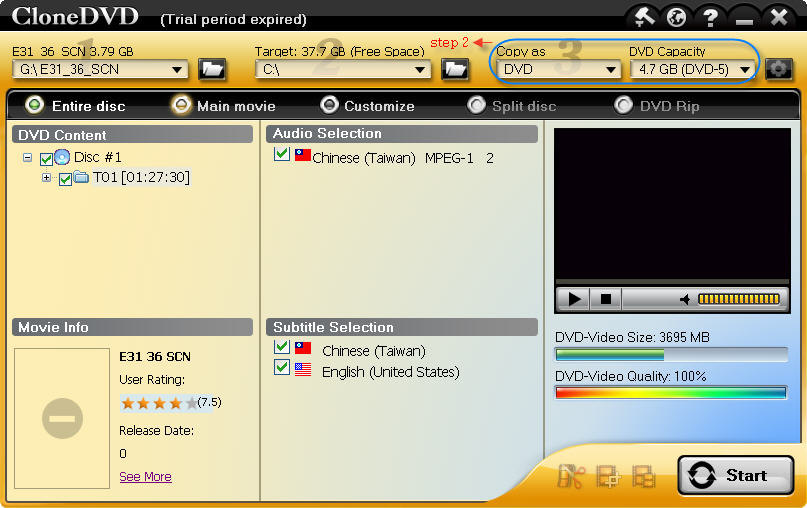 Step 3. Select a copy mode. There are three copy modes for your option: "Entire disc", "Main movies", "Customize", please select your dedired one.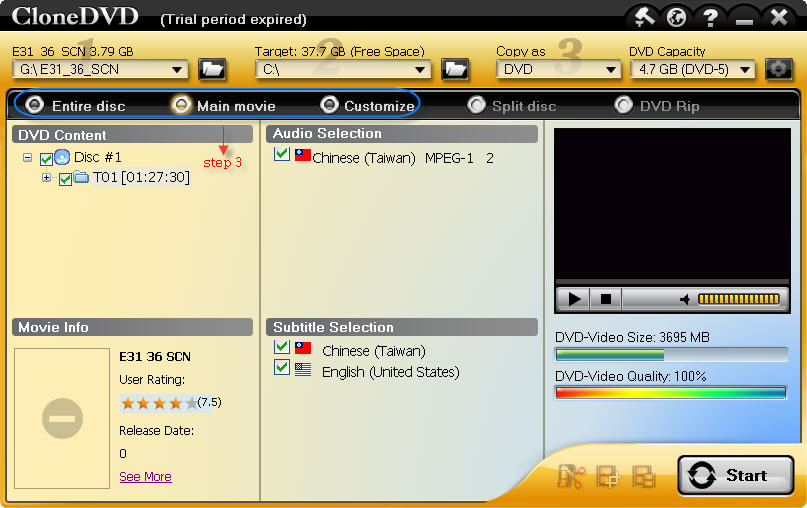 Step 4. Click "Start" to make a copy of a DVD. It will copy to temporary hard disk folder first.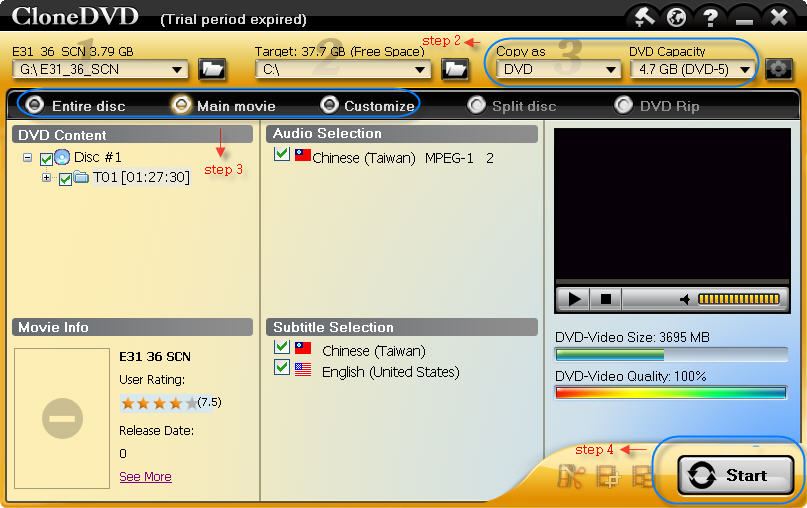 Step 5. Copy to a blank DVD.  After copy finishes, please eject the original DVD disc and insert a blank DVD disc, then cancel the popup autoplay box and press "OK", the DVD copy program will begin to burn.

More information about making a copy of a DVD, please visit: http://www.clonedvd.net/clonedvd/