Many people will think the protection of DVD is quite common. However, we probably overlook the fact. DVD is fragile. It can be scratched, damaged and even become unreadable. Chances are that we play a brand new DVD smoothly for the first time, and the next time when we play it, it fails to work normally. How upset to find a favorite DVD fails to work! Nobody is willing to see that. Fortunately, we can avoid the frustrating situation from the very beginning. And the following are some tips on how to protect DVD that you have to pay attention to.
Protect DVD Discs
Tip 1. Handle the disc by the outer edge and center hole. Keep the disc away from dirt, fingerprint, liquid, smudges, etc. Use a clean fabric to clean it if it is dirty. Notice that wipe it in a straight line from the center to outer edge.
Tip 2. Store disc upright, like books on the library shelf, of course, with its original outer cases. Don't place it horizontally for a long time.
Tip 3. Leave disc in its cases to avoid effects caused by environment changes. Store it in cool, dry, and dark place with temperature at 4-20℃ and humidity at 20-50%.  Don't expose discs to sunlight or rain.
Tip 4. Don't write or mark the data area where laser reads. If you want to mark a disc, use a permanent marker to mark the label side.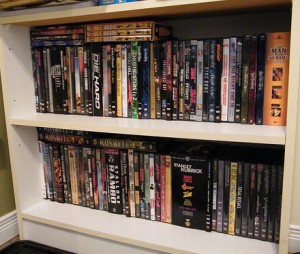 Enhance DVD Discs
Protecting discs is very essential, while maximizing their value is of greater importance. So, you can make a further step to enhance them. Creating DVD backups is a good way to enhance their values. It is easy to backup homemade DVD but commercial DVDs are copy protected. However, we need to some copies for personal use. Thus, we have to ask help from professional DVD copy software.
Some programs only support to copy DVD to DVD. But if there is one which can rip DVD to some popular devices, say iPhone, iPad, 3GP phones, that would be awesome. We can play these movies whenever we want.
Considering these factors, I made a search on Google, and CloneDVD came to my attention. It can complete all the tasks in one package. What attracts me most is that it supports various video and even audio formats. Moreover, it offers lots of pretty good video editing functions. For instance, if you want to get a short clip from a DVD movie, just try its clipping function. (Note: Don't use this technology for piracy.)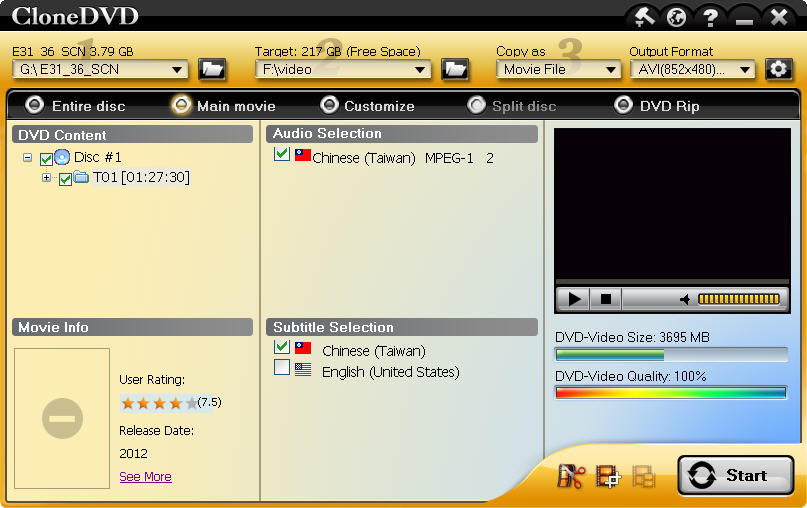 Tip 5: CloneDVD offers free trial version, click here to free download to backup DVDs.
After you read this article, you sure have some certain amount of cognitions on how to protect DVD. Or, do you have better ways to enhance your DVD discs?