Have a load of DVDs? Looking for a quick and free way to play your DVDs without wearing and swapping the discs? Just rip your DVDs to computer hard drive and play them with popular media player. This guide will show you a simple and reliable way to rip a DVD to hard drive in Windows.
To rip a DVD to hard drive, we usually use a DVD ripper, say CloneDVD for Mobile, which removes copy protection, rips the content to computer hard drive in a file format of your choice. What's more, you can tweak various options so that you are able to view the file on your iPod and mobile phones. First, download and install the DVD ripper, and next, let's have a look at how to rip a DVD to hard drive.
Easy steps to copy a DVD to hard drive
Step 1. Load the disc. The DVD information will show up on the interface.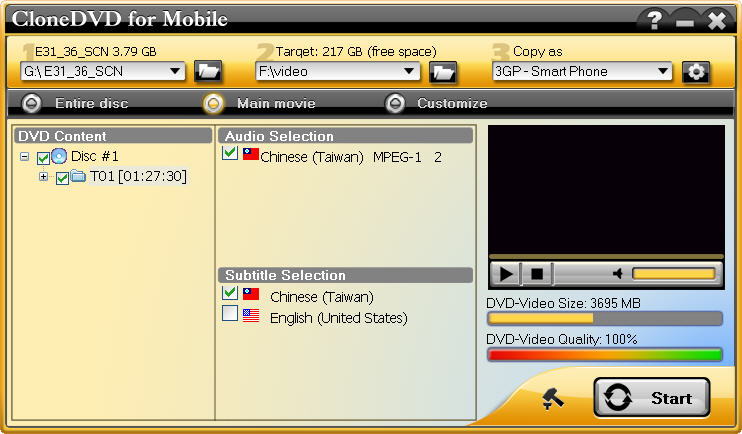 Step 2. Choose whatever you want to rip. Entire disc, main movie, or customize to rip a few chapters.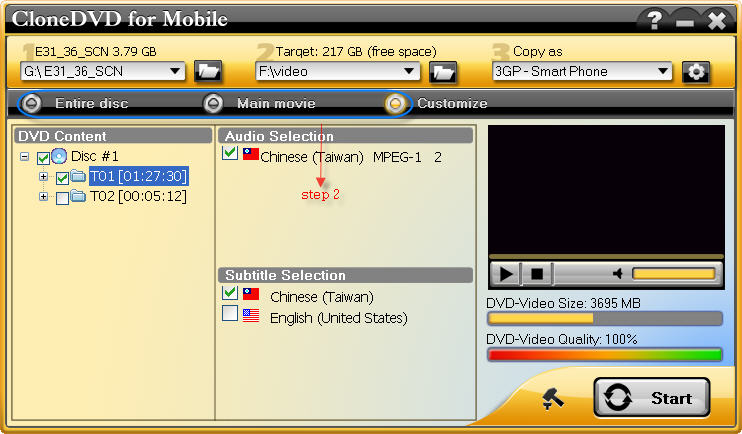 Step 3. Choose a folder where to store the ripped files.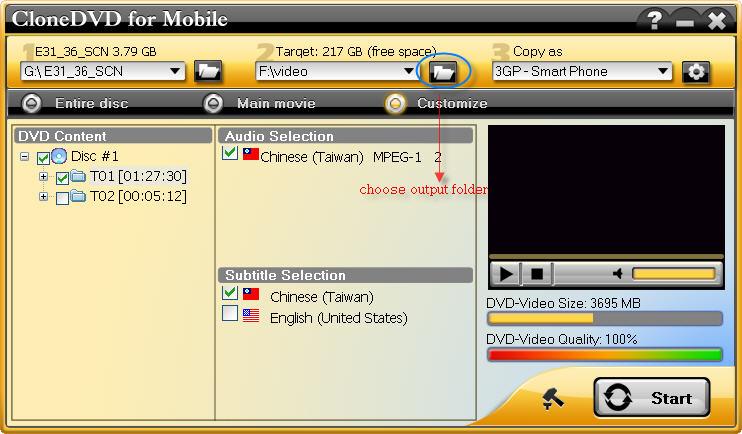 Step 4. Choose from among the various presets if you want to rip the video for iPhone, iPod or PSPs.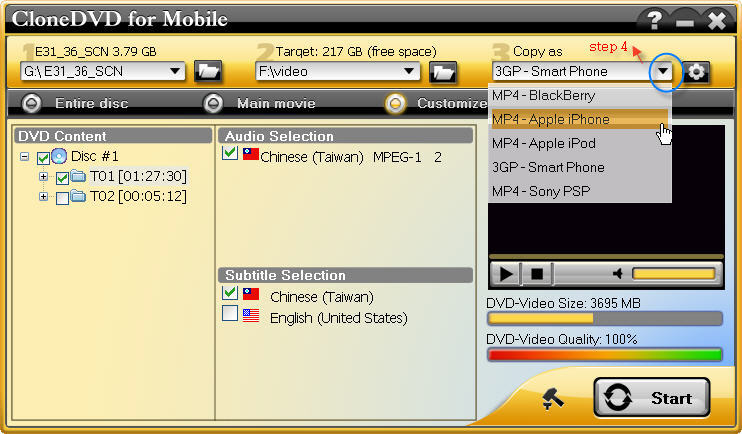 Step 5. Specify custom settings such as audio and subtitle selection.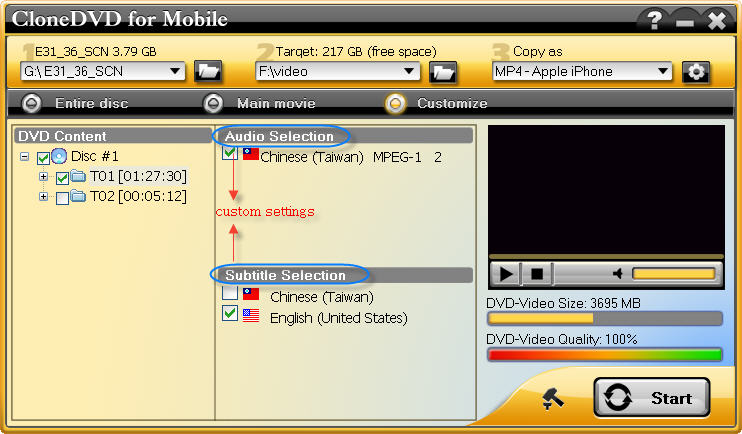 Step 6. Start to rip DVD to hard drive.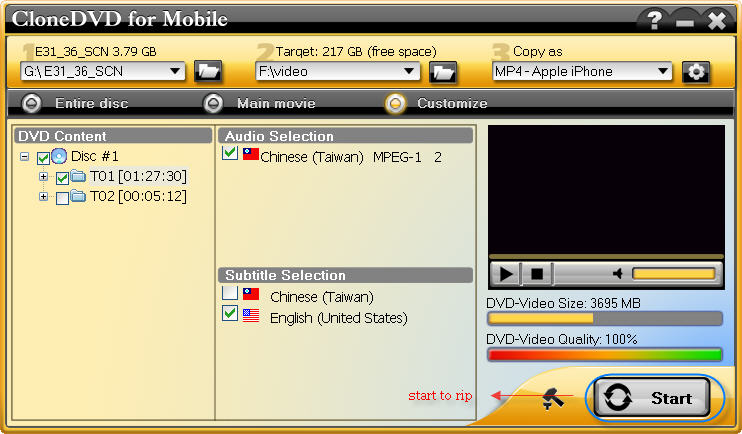 The whole process might take some time depending on your computer's hardware and the length of the video file. Just go away and enjoy a cup of coffee. After it finished, you can easily play content from your hard drive or enjoy it on portable devices without needing the DVD anymore.