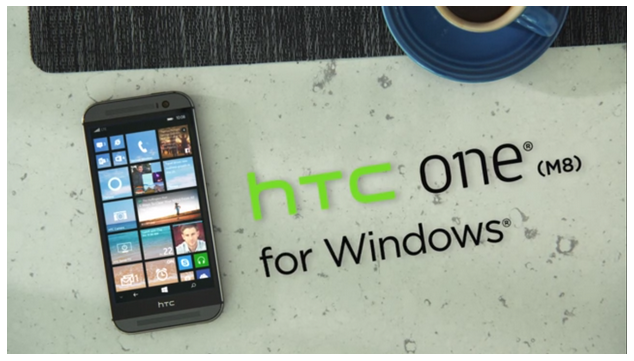 HTC joint Verizon officially released with Windows Phone 8.1 Update system HTC One (M8) .According to foreign media WPCentral revealed the news said earlier this month (and final), the phone:
Pick up Windows Phone 8.1 (Update) version of the system
Using 801 2.3 GHz qualcomm Xiao dragon quad-core processors
With 32 GiB built-in storage, adding 128 GiB to support the use of micro SD
2 GiB RAM memory operation
5 inches full HD resolution SLCD 3 screens, using corning gorilla glass, the third generation (ppi) of 441 pixel density
Built-in sealed 2600 mah battery
Use HTC UltraPixel technology and support U – focus "focus after the shoot first" rear camera and 5 million pixels front-facing camera
Integration of HTC Boomsound audio technology
Support for HTC Dot View intelligence cases
The fuselage size is 36 * 70.6 * 9.35 mm
The machine weighs 160 grams
The appearance of the device and the hardware configuration and its Android version are exactly the same, considering the HTC's current financial situation, and not for Windows Phone that has high market risk system to design hardware and open the production mold is more careful choice. Verizon provides it with two year contract price of $99.99 and $29.99 monthly Verizon Edge instalment plan.The model has not been revealed.
In terms of publicity, Verizon Android and Windows Phone two versions on the same level. The same posters, Verizon will HTC One (M8) during the main described as "Available now on Android or Windows".Re/Code, I think it is a very effective for Windows Phone platform market test, if in the same price and configuration of Windows Phone still cannot obtain good market performance, Microsoft really should take a hard look at yourself in the mobile operating system market conditions.