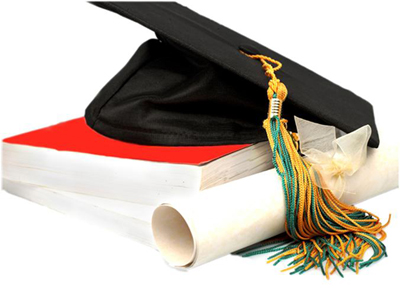 It comes to the graduation season again. June is the season that high school students begin to look forward to the brilliant university life, and the college graduates left their campus and step into social to compose their blueprint. The shinning and brilliant future is ahead of them. It is such an important moment that all these students begin to celebrate graduation season 2012.
To memorial this great event, Aviosoft, Inc collects some useful tools that would make this graduation season more colorful. We launched the ideal gifts for graduation season 2012 promotion on June 25. Parents or kids who want to make a personalized graduation music DVD/ graduation video, create a graduation photo slideshow, please pay attention to this special offer.
Audio DVD Maker – Make a Personalized Graduation Music DVD
Make clear which style of music your class love, collect graduation songs and create a special music DVD with this Audio DVD Maker. It can convert all audio files into DVD format, extract audio from video files and convert to DVD. Or to make the DVD even unique, you can record songs sung by your classmates with this DVD authoring tool. Such as songs praise to friendship, or a pop song that your whole class love.
Original price: $39.95
Now: $25.97 (Save 35%)
Video Converter Ultimate – Convert DVD/Video, Create Graduation Photo Slideshow
You must have shot videos on the graduation ceremony, or some memorable pictures in the campus. Then you can use this powerful video converter to edit and convert the videos to an iPhone, iPad, etc for enjoyment at any time. What's more, it has a slideshow maker which supports to import photos and generate a photo slideshow with special effects.
Original price: $49.95
Now: $37.46 (Save 25%)
iPod Video Converter -  Let all Your Recorded Graduation Videos Playable on iPod
The precious videos recorded in each corner of campus, the every moving moment taken on the graduation ceremony is the most glorious memory. Add subtitle, watermark to make it a mini class move and share, enjoy it on an iPod. This iPod video converter supports editing and converting all videos to iPod, create iPod photo slideshow with various special effects, download online videos.
Original price: $29.95
Now: $14.98 (Save 50%)
These special gifts will absolutely helpful for you to prepare something unique and ever-lasting gifts for graduation. The offer will expire on July 8, 2012. It's a rare chance. Let's begin to make some creative graduation gifts.
About Aviosoft
Aviosoft Inc. has been one of the leading multimedia software companies since 2003, which mainly creates and develops DVD copy, DVD playback, video conversion and editing programs for better enjoying video, audio and pictures on computers and popular portable devices.
Links:
Company Website: http://www.clonedvd.net/
Ideal Graduation Gifts 2012: http://www.clonedvd.net/promotion/
Contact:
Marketing Department, Aviosoft, Inc.