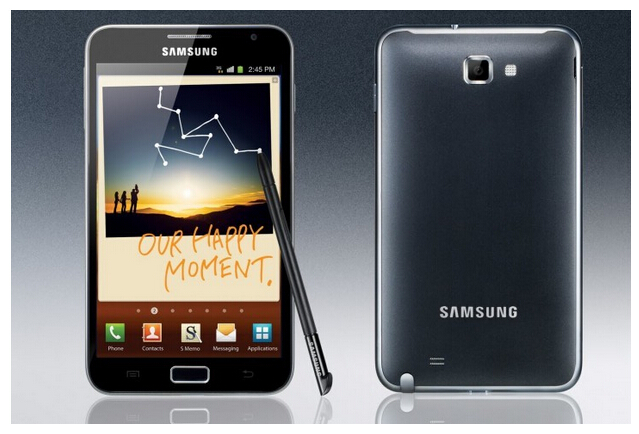 Samsung's upcoming Galaxy Note 4 flagship phone finally is expected to get rid of the "cheap" sense of its plastic housing. According to South Korean ET News learned from people familiar with the place that Galaxy Note 4 will use a metal material, flexible screens and a built-in optical image stabilization technology (OIS) 16000000 megapixel camera.
It has been reported that Samsung for your smartphone shell test a variety of different materials, including stainless steel, aluminum, magnesium and plastics, but seems to be only high-end Galaxy Note 4 with metal case. That is to say, the other versions of the Galaxy Note 4 will still use plastic shell. But the Note 4 screen size is not available. But ET News reported that Samsung has flexible screen yield increased by 50%.After a report said Samsung will push the two versions of the Note 4, a flexible screens, the other is normal screen.So high-end version Note4 with metal casing and the flexible screen, conventional version with ordinary screen + plastic shell is a reasonable guess.
In 2014 Google I/O, stylist Rishi Ramesh has introduced a new design of the Samsung Galaxy Note4 conceptual machine. Its configuration is the integration of the metal fuselage, 5.7 ~ 5.9 -inch Super AMOLED display, QUALCOMM Xiao dragon carrying 805 processor or Samsung home Exynos 5433 processor, memory, 3 g 16 g disposable storage space, 16 million pixels ISOCELL rear camera and support 4 k, lead millions of camera photography function. In addition also support the waterproof and dustproof, NFC, Bluetooth 4.0.From the concept of the latest Revelations, ET News machine also really a little on.