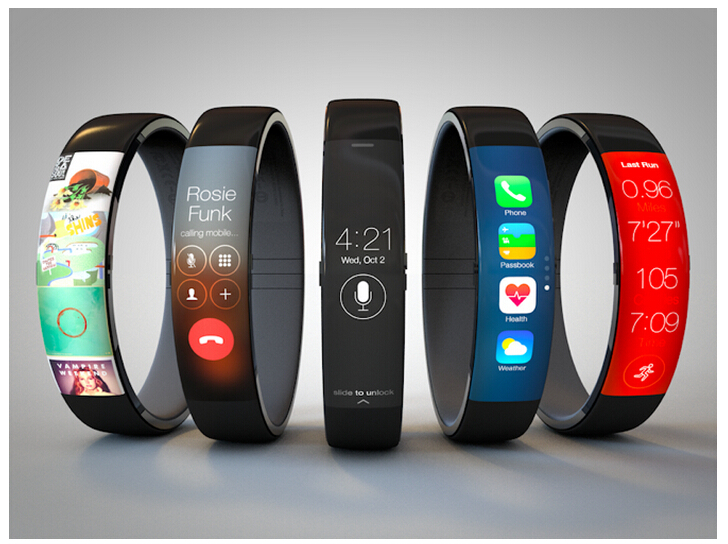 Reuters source said that Quanta Computer Inc will begin manufacture iWatch from July to have shipment in October and it is predicated that the shipment will reach 50 million in the first year. In configuration, iWatch's screen frame is a little rectangle, 2.5 -inch in diagonal distance, mirror slightly raised; Support touch and wireless charging, in addition, iWatch also carries a measurable users pulse sensor.
In cooperation manufacturers, Quanta will be responsible for at least seventy percent of final assembly work. LG Display Co Ltd sole supplies the screen for the first batch of finished product and a company named Heptagon in Singapore, devoted in imaging and sensor will take part of the pulse sensor.
In terms of function and interaction, it is a product which is different from competitors' products in market. The product will be coming on the market in Oct10 in the early autumn, which is able to track the health and fitness information, the role of Quanta and starting production time are also sure. In addition, it is worth mentioning that the equipment is not only just including the 2.5 inches one, and it has more than 10 sensors.