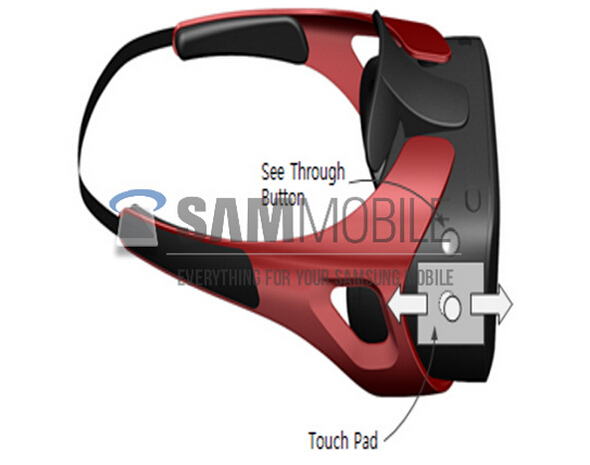 According to SamMobile, Samsung is developing of their own virtual reality devices, called Gear VR, which will be released in this year's international consumer electronics fair in Berlin. Gear VR, in fact, is not an independent product, more like this year's Cardboard Google I/O provided; users need to connect Galaxy mobile phone to Gear VR through USB 3.0 interface. Gear VR has no sensor, using the smartphone acceleration, gyroscope, such as sensors, tracking the user's head.
On the right side of Gear VR button there is a transparent button, the use of smart phones rear camera to the user to provide the video of the surroundings. Below the transparent button is a touch pad, the user interface can be used to control the Galaxy smartphones. Since the Galaxy series of mobile phone configuration is AMOLED display, so Gear VR visual effects and immersive may be better.
It is reported, Gear VR hardware independently developed by the Samsung software and Oculus VR. Gear VR released, Samsung will be released to developers Gear VR software development kit, at the same time in the Samsung Apps in the app store open Gear VR application zone. The first Gear VR applications include Theatre, 360 Player and Gallery.
Gear VR from the manufacturing cost, should be lower than other virtual reality devices, but Samsung has higher cold route, are unlikely to be particularly low Gear VR's cost. In addition, this year's international consumer electronics fair in Berlin, Galaxy Note 4 is likely to be published together with the Gear VR.