New York Local time May 20, the Microsoft Surface Event was held on New York on schedule. This time Microsoft introduced the Surface Pro 3, but not the crazy-rumored Surface Mini. Surface Pro 3 improves a lot which equips with a 12-inch HD multitouch display in the aspect ratio of 3:2, with a resolution of 2160 x 1440. In general a configuration, the Surface Pro 3 supports USB3.0 port, microSD slot, Bluetooth 4.0, 5 million pixels cameras, and Dolby sound speaker. There is no official announcement of its battery, but it is said that Surface Pro 3 supports 9 hours sustainable web browsing.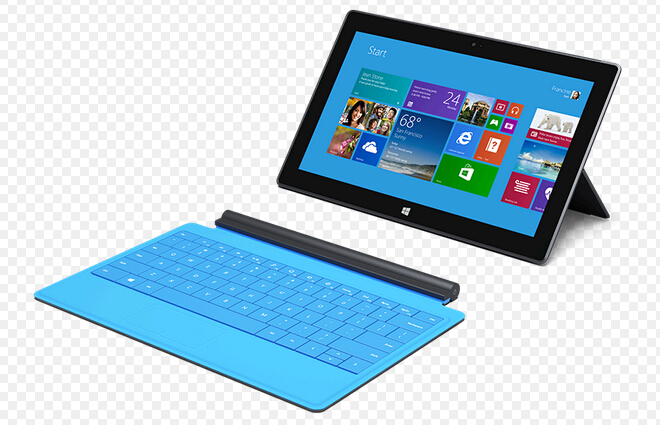 Surface Pro 3 confirms the rumor about Inter processor. The entry-level Surface Pro 3 has a fourth generation Intel Core i3 processor, equips with 64 GB storage and 4 GB memory, and sells at $799, while the top-of-the-line Surface Pro 3 equips the newest i7 processor, 512 GB storage and 8 GB memory, but selling at $1949. Followed is the detailed model and price list: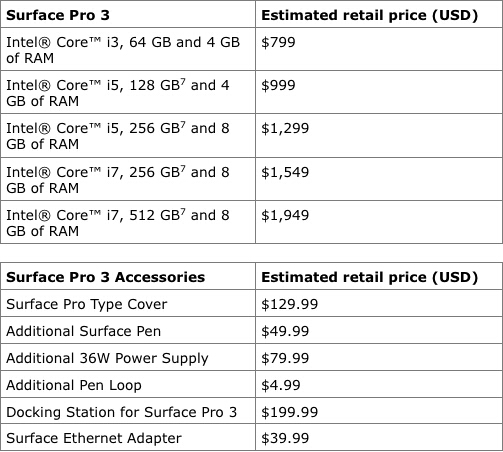 Surface Pro 3 fully shows Microsoft sincerity of launching customer-oriented products. Thin body, improved Type Cover all manifestos that Microsoft adopted users feedback and made a progress to update its new products. In the event, Microsoft made a comparison between Pro 3 and the Macbook Air: the later one has a 1.4 GHz i5 processor, 4GB memory and 128 GB storage, while the former one which prices the same as Air both at $ 999 gets a 1.6 GHz i5 processor Even with the same memory and storage, but Surface Pro 3 owns more advantages in display, portability and interactivity. Surface Pro 3 will be available on market on May 21. Customers can make reservations in the Microsoft Official Online Store. From June 20, customers in USA and Canada can buy the Surface Pro 3 in physical stores.