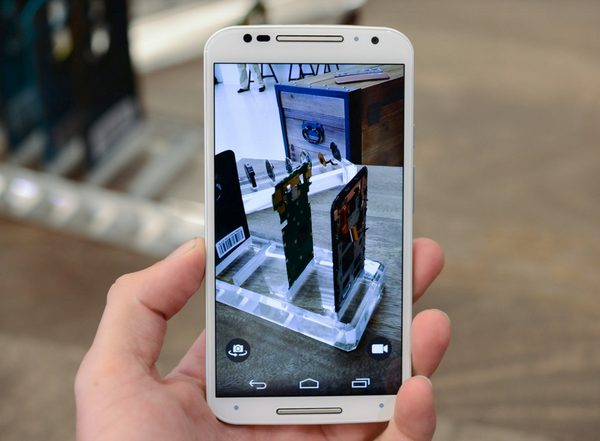 According to The Verge, on September 5th MOTOROLA released three new products, including the second generation, Moto X, Moto G, and smart Moto 360 watches.
The name of the second generation Moto X and its the same, not the rumored Moto X + 1. But the second generation of Moto X bigger, function also more. New Moto X using a 5.2 -inch AMOLED screen, QUALCOMM Xiao dragon 2.5 GHz quad core processor, 2 gb of memory, the rear camera 13 million pixels. Moto X unlocked version for $499.99 (RMB 3070), contract machine is $99.99.
At the same time, Moto G didn't change the name of the product, 5.0 inch screen, 1.2 GHz QUALCOMM Xiao dragon processor, the rear camera 8 million pixels, Android 4.4, $179.99 (RMB 1105).
And Moto 360 is equipped with a 1.56 -inch 320 x290 high-resolution screen, adopting TI MOAP 3 processors, with Android Wear system, 4 gb of storage space, and 512 MB of memory, priced at $249 (RMB 1529).It is worth mentioning this autumn Moto 360 will release metal wristbands, than the ordinary version of your $50.
At Moto conference and a Hint of Bluetooth headset is very interesting, and it has the function of not only answer the phone so simple. Moto Hint is an integrated voice quick search, broadcast receiving voice information and add new content in to-do intelligent headset products.