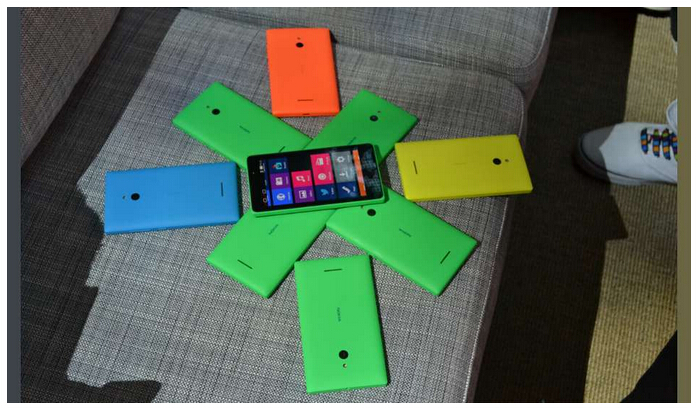 According to evleak Twitter, Nokia is planning to launch a Android Lumia smartphones. At the same time there is photos show that in the future the Nokia mobile phone brand logo will be renamed as the "Nokia by Microsoft.
After Nokia X line carries the Android optimization system, the product line is the latest model Nokia X2 late last month has won the ministry of industry and network access license, the price is in one thousand RMB or less than. But the line is not affiliated with the company Lumia brand, Nokia's operating system Nokia X software platform although is a variant of Android, but removed the full set of Google services, its UI interface is quite different with Android.
Android system usually was thought to need stronger hardware than Windows Phone system, but the core configuration of Nokia X than is lower than the low-end Lumia phones. So many users are not satisfied with Nokia X hardware. There is no news to confirm location and configuration of Android Lumia version.
But Nokia brand positioning has been confirmed, on a group of the company 830 photos from baidu post bar, brand Logo was renamed as Nokia by Microsoft. It shows that the Microsoft to integrate two companies after taking a buyout of Nokia brand value. Evleak think Android version Lumia will adopt a new brand Logo.
Android version Lumia shows that the Microsoft CEO, are continuing to push into "mobile first, cloud services first" strategy. The future may not struggle with Microsoft operating system, but to most of the equipment with similar software and cloud services. Before the version of Office and Nokia, X is the embodiment of this.