Want to try the real Multitasking function on iPad? Recently, a program named "OS Experience" shown on Cydia, which allows you to experience multitasking on your iPad just like on the Mac. But, you have to jailbreak your iPad first and also need to pay $9.99 to enjoy the service. After installing the "OS Experience", you can run multitasks on your equipment, and if you drag the application to the screen edge, it will fill half of the desktop automatically just like running on the Windows.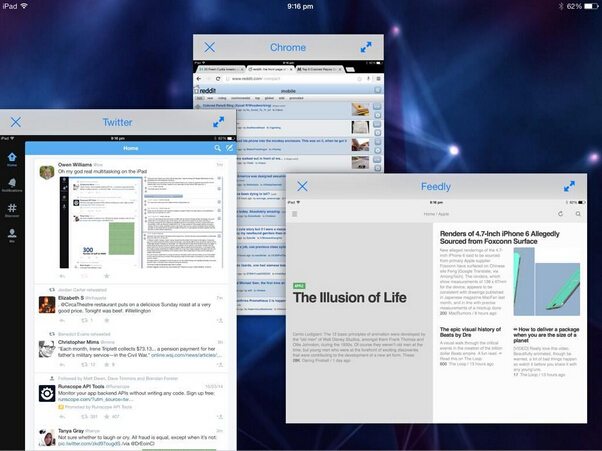 Besides, the "OS Experience" also supports easy-to-use gesture ability, such as scroll up at the same time with four fingers to open the "Mission Control" function which seems like that on Mac and switch between desktop and App conveniently, while scrolling down, the "OS Experience" will show you names and thumbnails of all the running APPs and you can drag the applications and put them near the screen edge or to use gestures to switch among different apps.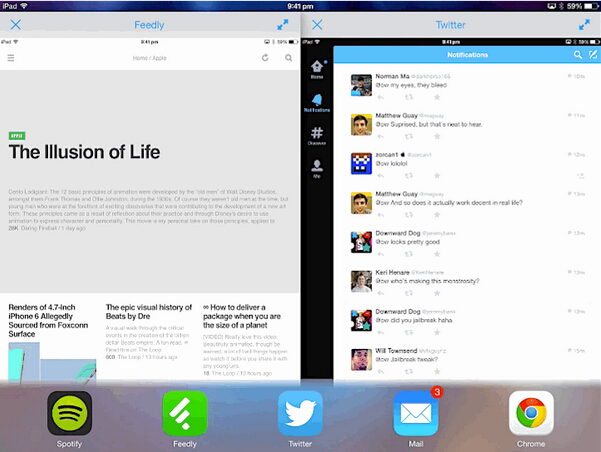 What's more surprisingly is that in fact your iPad can run smoothly when acting multitasking switch, the powerful hardware had preseted the conditions for IOS to perform multitasking. Therefore, with Apple continuously improve IOS user experience, those IOS equipments 's real multitasking function may rightly on the way to users, just like the Apple Inc. officially accepted many functions after jailbreak.