Motivated by a desire to let the classics live forever, clonedvd launched a competition to remind people of the old times and pleasant memories.
The way to get involved is quite simple, but the awards are rich. There are DVD ripper, DVD copy software, DVD player, video converter, DVD converters, and more. The quantity of votes decides how much you can make.1 vote equals to 10 cents. One can use the earnings to purchase whatever he likes on clonedvd.net. There is no limitation.
How to Participate in the Competition
1. Provide information
Enter into the most classic movie competition page. Fill in a form with brief information including your full name, the movie name, E-mail address, and the reason why you think it is classic, then Submit. Note: When you input the movie name, it would automatically appear if it is included in our Movie Backup Database (MBDB).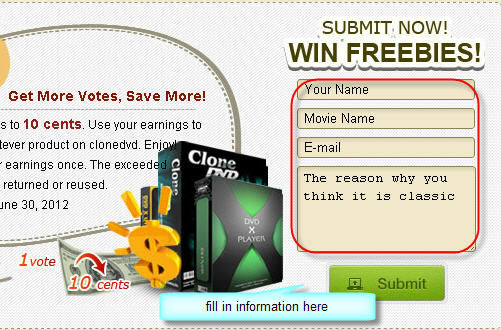 2. Confirm and activate your participation
Go to your mailbox, click the link to confirm and activate your participation by following the instructions.
3. Vote for it
After you enter into the relevant page, you will see the cover of the movie and the information you have filled in.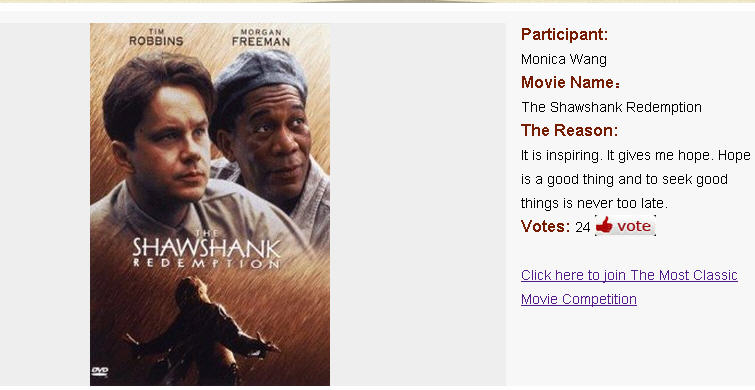 Ask your friends to vote for it by sharing the URL of the movie you have submitted.