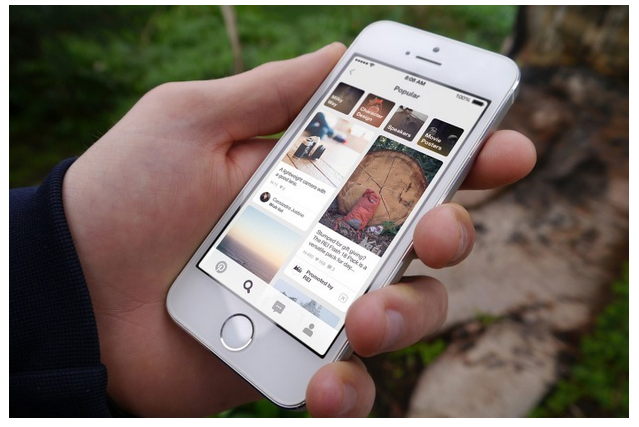 Pinterest official blog announced its first commercial attempt – beta version Promoted Pins results, and said it would launch the official version in January 1.
This year in May, Pinterest launched Promoted Pins beta, helping businesses to Pin advertising nature pushed to a particular user's feed, then the key customers, including online travel company Expedia, The Gap, food brand General Mills, Nestle, Old Navy, retailers Target and wrap brand Ziploc.
The results show that these Promoted pins are shared 11 times on average, which is equivalent to 30% of "earned media" (user reputation) conversion rate: that these advertisers spent $ 1,000 for each paid promotion, it will generate an additional $ 300 free exposure opportunity dollar. In addition, due to the nature of these Pins are retained at the end of the campaign will produce 5 percent of earned media. Pinterest also stressed that, regardless of the field of financial services, fashion, beauty, or the food industry, the automotive industry and other traffic have experienced similar growth.
Pinterest is also testing a show based on the amount of traffic rather than auction marketing programs, but did not disclose too many details. In addition, Pinterest also plans to release called "Pinstitue" project, co-branding advertisers can learn skills through the project, and product teams meet Pinterest exchange ideas. Pinstitute first launched in March next year, initially only for the seed business cooperation Pinterest, the future will be open to all advertisers on the platform.