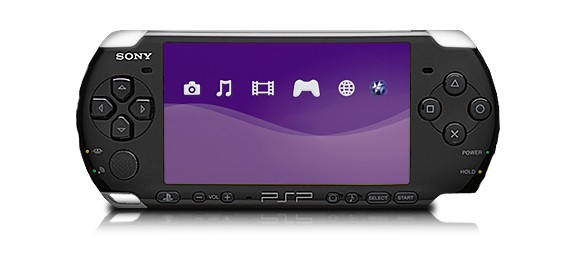 The PlayStation Portable (officially abbreviated as PSP) is a handheld game console made by Sony. Development of the console was announced during E3 2003, and it was unveiled on May 11, 2004, at a Sony press conference before E3 2004. The system was released in Japan on December 12, 2004, in North America on March 24, 2005, and in the PAL region on September 1, 2005.The PlayStation Portable is the only handheld video game console to use an optical disc format, Universal Media Disc (UMD), as its primary storage medium. Other distinguishing features of the console include its large viewing screen, robust multi-media capabilities, and connectivity with the PlayStation 2, PlayStation 3, other PSPs and the Internet.
After the release of a slimmer, lighter, remodeled version of the PlayStation Portable (the PSP-2000/"Slim & Lite") in early September 2007, sales quadrupled in the United Kingdom the following week and increased by nearly 200% in North America for the month of October. This model was later replaced by another remodeling, the PSP-3000, which included a new screen and an inbuilt microphone. Since then, a complete redesign called the PSP Go has been released, which was sold alongside the PSP-3000. In 2011 a budget model, the PSP-E1000, was released. The PSP line was succeeded by the PlayStation Vita, released in December 2011 in Japan, and in February 2012 in North America, Europe and Australia, respectively.
The PSP is sold in four main configurations that differ in which accessories are included. The basic unit package or Base Pack (called the Core Pack in North America) contains the console, a battery, and an AC adapter. This version was available at launch in Japan and was later released in North America and Europe. The Core Pack currently retails for CA$/US$169.99, ¥19,800, HK$1,280 or $1,360 (depending on the color), S$280,A$279.95,NZ$2990.95,€169.99, and £129.99. The Value Pack includes everything in the Base Pack as well as a 32 MB Memory Stick Pro Duo, headphones with remote control, a carrying pouch, and a wrist strap. Some regions have modified versions of this pack that include different accessories. The Value Pack retails for US$199.99, ¥23,800, HK$1660, a$399.99, and NZ$449.95. Many limited edition versions of the PSP that include various accessories, games, or movies have also been released.