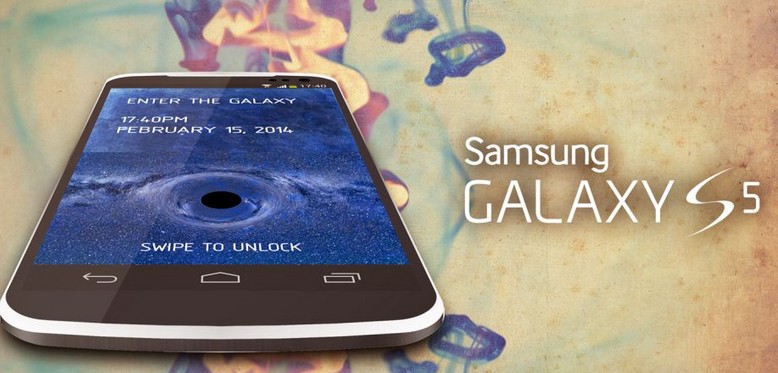 The Samsung Galaxy S5 will be on sale by the middle of March, according to recent reports. The new flagship handset is set to arrive at the Samsung Unpacked event at MWC on February 24 and will be on store shelves just a couple of weeks later, an unnamed Samsung executive and other trusty sources of GSMArena have revealed. A mid-March launch, which doesn't seem too much of a stretch, would give Samsung an opportunity to greet shoppers before its biggest Android rival HTC is able to get 'The All New HTC One' in front of the public.
That handset, which has already leaked out several times this week alone, won't have its coming out party until March 25, potentially giving Samsung 1-2 weeks before consumers are presented with a choice. The Galaxy S5 is expected to arrive with Android 4.4 KitKat, an all-new version of the TouchWiz UI, a Snapdragon 800 or 805 processor (with octa-core in some regions) and 3GB of RAM. The device is also likely to retain a 5-inch Full HD Super AMOLED display, while speculation has pointed towards a dust and waterproof metallic casing and a potential fingerprint scanner such as the iPhone 5S.
The Galaxy S5′s release date has been the subject of countless rumors, especially since Samsung has gotten into the habit of throwing elaborate, one-off unveilings for its signature products. However, a Samsung executive apparently spilled the beans last month that an MWC debut was in the cards, and other leaks have suggested as much. The most recent rumors also suggest a 16-megapixel camera as well as the ability to shoot 4K video, while the hardware could feature a dedicated camera button for the first time in the series.