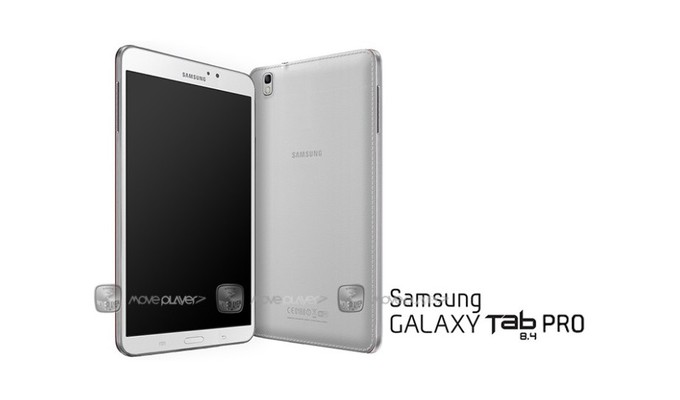 The largest Samsung Galaxy Tab to date made its official debut at CES 2014, coming in a range of sizes to suit all manner of 'professional' user. However, the top dog was the Tab Pro 12.2, physically overshadowing its smaller brethren thanks to its massive 12.2-inch screen. We went all ten fingers on the Galaxy Tab Pro 12.2′s spacious WQXGA LCD with a 2560×1600 resolution and found that the dimensions aren't as ridiculous as they seem at first. That's because this foot-long display was immediately made useful when we ran Google Docs, a Spreadsheet, a YouTube video and the Chrome browser in four Multi Windows.
That's right – you can see four things running at once on the large and expansive screen. This became progressively more cramped as you went down to 10.1- or 8.4-inch displays, but even at the 12.2 iteration having four things open at once smelled suspiciously of gimmick over genuinely useful feature. At least it was easy to change the window sizes, with the central button allowing you to move the size around with a quick flick of the finger.
The Galaxy Tab Pro 12.2 ends up being a business-appropriate tablet that happens to have a consumer-friendly new TouchWiz interface called Magazine UX. It's overlaid on top of Android KitKat and presented the widgets in the grid style of Flipboard. The screen size makes all of these boxed-off widgets readily visible even when split into the smallest subsets. We certainly didn't face the cramped quarters problem we've seen on some 7-inch tablets. While we liked the new UI (change is always good, and the TouchWiz version was getting a little tired) there was still a lot of noise going on with each window, thanks to each being crammed up against the next.
The benefit of Windows is that each application gets its own distinct space; while that wasn't a massive problem here, the amount of stuff going on in front of your eyes did get a little dizzying at times. There was also a big worry in that, despite each of these Tab Pro tablets running at least a Qualcomm Snapdragon 800 CPU with a huge 3GB of RAM there was significant lag when slipping between home screens and using the internet. Samsung is often plagued by these prototype bugs on its devices at trade shows, but we weren't expecting to see it quite so severely on show at CES.
Related Source
2014 Cool Gadgets – Most Anticipated New Phones and Tablets>>>
Samsung ATIV Book 9 2014 Edition>>>
Samsung Galaxy Note 10.1 2014 Edition Tablet Review>>>