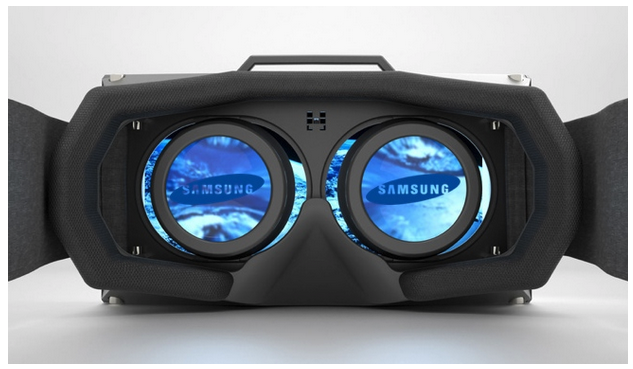 According to TheVerge, Samsung will release a virtual reality head-mounted display device Project Moonlight at the consumer electronics show in Berlin in Germany on September 3, the principle is similar with this year's Google I/O conference the eggs Google Cardboard, only the best plastic material of Samsung.
It is basic consistent with the Sammobile exposure before the Samsung virtual reality display device Gear VR renderings. Project Moonlight itself is only a pair of glasses, cell phone screen display content in front of the glasses, glasses itself without sensor, using the smartphone acceleration, gyroscope, such as sensors, tracking user activity to create immersive experience.
Although, the principle is simple, but the Project of Moonlight on the visual effect is likely to have good performance: (1) connected to the glasses with microUSB mobile phone, produce better than a wireless connection immersive display experience;(2) the Galaxy series of mobile phone configuration is AMOLED display, the Project of Moonlight could be have better visual effect;(3) the independently developed by the Samsung glasses hardware, software developed by Samsung and Oculus VR.