Every year people celebrate ST Valentine's Day on February 14th. Valentine's Day means which people admit in front of loved ones that they love them. Valentine is a romantic day and loved by people around the world. It is fortunate that encounter someone you love and also love you.
On Valentine's Day, lovers need to give Valentine gifts to show their love. Roses, chocolate, jewelry, sculpture, perfume, makeup, etc. anything you can imagine. And here are some simple ways to show your love for those around you.
1. Homemade cake or chocolate.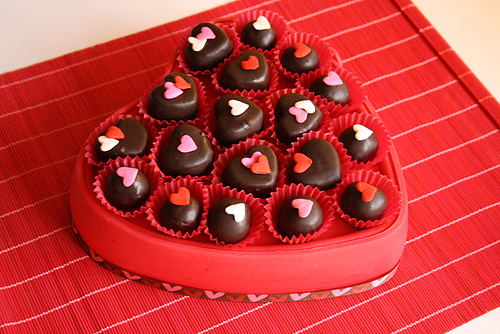 You may think it is simple to order a cake or buy a box of chocolate, but don't you think handmade cake or chocolate can express you love better.
2. Write a poem.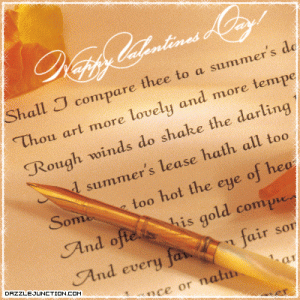 A time-honored way to say "I love you" is to write a poem. Though you can't write a sonnet like Shakespeare "Shall I compare thee to a summer's day", you can write something that's meaningful to you on a Valentine card.
3. Prepare a romantic dinner.
If you always go out for dinner, why not cook for a change? Prepare a romantic dinner for your lover, include their favorite foods, wine, take a few minutes to set the table, to light candles and put music on, and your usual forgettable evening slumped on the sofa can become a night to remember…
4. Create a music DVD.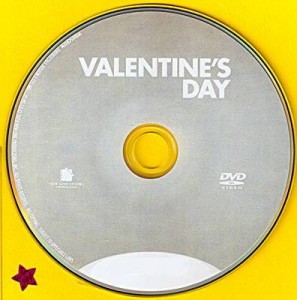 You can record love songs on DVD disc by yourself, song themed in love to show your deep love no matter it is from a popular singer or composed by yourself.  Audio DVD Maker is an innovative utility for you to personalize your own music DVD.
5. Make a slideshow.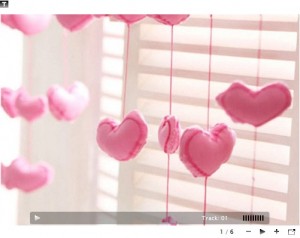 Create personalized photo slideshows with photos that you have taken before. Add background music, text (credits and title) and some special effects to your slideshows.
There are far more ways to say I love you, what tips do you have? Can you show your love in a powerful way? More Aviosoft Special Gifts for Valentine's:  http://www.aviosoft.com/promotion/