Are you interested in programs that help you convert and rip DVDs to your portable devices, or make some copies to play in different DVD players? If you have kids, you certainly own some family friendly or kid's movies. And those DVDs usually are destroyed due to various things like spilling juice, scratches, etc.
So, DVD backup is essential. Backup every DVD and keep them away from the kids' reach. If there is a car DVD system, you won't like to play the original DVDs in the car, then, you can make some copies and keep them in the car so that you can rotate them out for long trips.
This is why DVD copy software comes. DVD copy and ripping programs allow you to rip DVDs to AVI, 3GP or MP4 for media devices, or just backup your DVD to another DVD. There is amazing software for copying DVD – CloneDVD, which quickly and efficiently rips movies and back them up so that you can keep the original ones in good conditions.
With CloneDVD, backing up DVDs couldn't be easier, and you can set whatever video size you want with its cropping feature when you rip the DVD movie. You can even choose the specific segments of the movie for special uses, such as clipping a 30-second segment for presentation in a blog or in a lecture.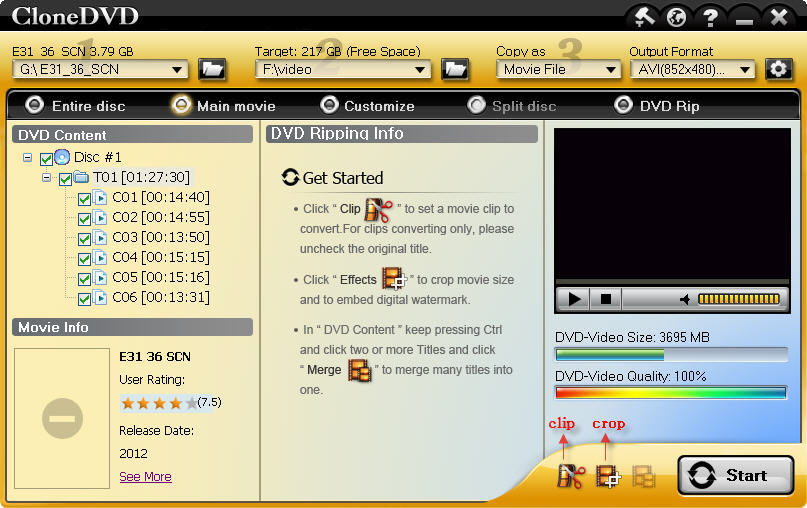 This software for copying DVD doesn't cost too much, only $69.95 for a lifetime use and regular updates.  Free trial is available which allows users to burn up 3 copies for free.