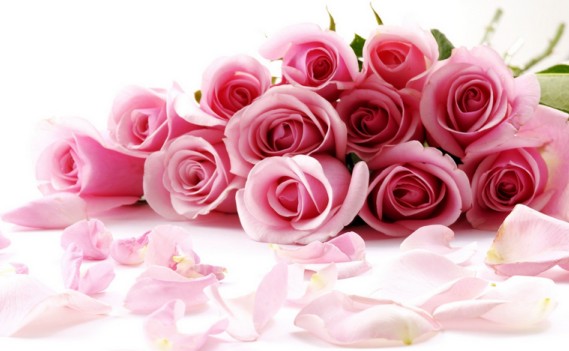 Valentine's Day offers the most romantic moment letting you to show your affection and love to your boy/girl friends, husbands or wives. Sweet Songs and Love Quotes are a traditional while lovely way to express love. This Valentine's Day, we gather some fantastic Sweet Songs and Love Quotes, for you and your love!!
Top 10 Valentine's Day Songs of All Time
As Long As You Love Me – Backstreet Boys
Do You Realize – Flaming Lips
I Just Called To Say I Love You – Stevie Wonder
Free Download Music from YouTube
Just The Way You Are – Bruno Mars
Love Love Me Do – The Beatles
My Heart Will Go On – Celine Dion
Free Download Music from YouTube
Nothing's Gonna Change My Love For You – George Benson
Say Yes – Elliot Smith
Truly Madly Deeply – Savage Garden
You're Beautiful – James Blunt
Note: Sweet Songs and Love Quotes will tell your lover the things of your heart and will make your loved one delighted with understanding. Share a special day by giving your love the perfect sweet love quotes and songs that will spark romance back in your relationship or start the flame for your romance. A custom photo Valentine slideshow or DVD movie tells more.
Top 10 Sweet Love Quotes for 2014 Valentine's Day
Love is the essential reality and our purpose on earth. To be consciously aware of it, to experience love in ourselves and others, is the meaning of life. Meaning does not lie in things. Meaning lies in us. – Marianne Williamso
Love is a canvas pattern furnished by Nature, and embroidered by imagination. – Author Unknown
What greater thing is there for two human souls that to feel that they are joined… to strengthen each other… to be at one with each other in silent unspeakable memories. – George Eliot
For one human being to love another is perhaps the most difficult of our tasks; the ultimate, the last test and proof; the work for which all other work is but preparation. – Rainer Maria Rilke
Everyone admits that love is wonderful and necessary, yet no one agrees on just what it is. – Diane Ackerman
The story of a love is not important – what is important is that one is capable of love. It is perhaps the only glimpse we are permitted of eternity. – Helen Hayes
An act of love that fails is just as much a part of the divine life as an act of love that succeeds, for love is measured by fullness, not by reception. – Harold Loukes
I have found the paradox that if I love until it hurts, then there is no hurt, but only more love. – Mother Teresa
If a relationship is to evolve, it must go through a series of endings. – Lisa Moriyama
There is nothing holier, in this life of ours, than the first consciousness of love – the first fluttering of its silken wings. – Anonymous
See Also: <Top 5 Films to Watch on 2014 V-day> <5 Thoughtful Valentine's Day Gift Ideas For Her> <Valentine's Day Gifts for Him>