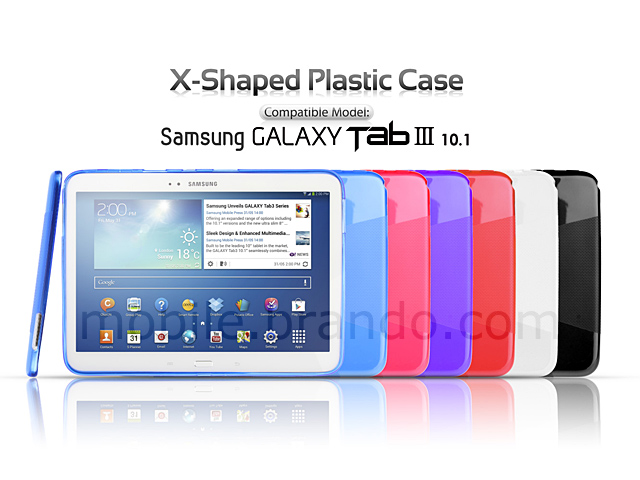 The Samsung Galaxy Tab 3 10.1 is a 10.1-inch Android-based tablet computer produced and marketed by Samsung Electronics. It belongs to the third generation of the Samsung Galaxy Tab series, which also includes a 7-inch and an 8-inch model, the Galaxy Tab 3 7.0 and Samsung Galaxy Tab 3 8.0. It is the successor to the Samsung Galaxy Tab 2 10.1. The Galaxy Tab 3 10.1 was announced on 24 June 2013. It was shown along with the Galaxy Tab 3 7.0 and Galaxy Tab 3 8.0 at the 2013 Mobile World Conference with a price of $399.99 for the 16GB model.
Note: Got some fantastic DVD movies and want to playback them on your Galaxy Tab 3 10.1? Try the CloneDVD DVD Ripper (DVD Ripper for Mac), which is an all-in-one DVD ripping software to help you convert DVD movies to Galaxy Tab 3 10.1, Galaxy S4, Galaxy Note 3, iPhone, iPad, etc.
The Galaxy Tab 3 10.1 is released with Android 4.2.2 Jelly Bean. Samsung has customized the interface with its TouchWiz Nature UX software. As well as apps from Google, including Google Play, Gmail and YouTube, it has access to Samsung apps such as ChatON, S Suggest, S Voice, Smart Remote (Peel) and All Share Play. The Galaxy Tab 3 10.1 is available in WiFi-only, 3G & WiFi, and 4G/LTE & WiFi variants. Storage ranges from 16 GB to 32 GB depending on the model, with a microSDXC card slot for expansion. It has a 10.1-inch WXGA TFT screen with a resolution of 1280×800 pixel. It also features a 1.3 MP front camera without flash and 3.15 MP rear-facing camera. It also has the ability to record HD videos.
It's a pity the Galaxy Tab 3 10.1 doesn't sport a full HD display: its 1,280 x 800 resolution is better suited to its 8-inch sibling, if only for the increase in pixel density you'd get on a screen that size. Here, its TFT LCD is mediocre, giving way to fuzzier-looking icons and a reduced crispness. Viewing angles are okay, but outdoor use could pose a problem given how glare-prone the screen is. That said, we happily sat through an episode of Orange is the New Black on Netflix and found no faults with the display's color reproduction. But if you're going to depend on the dual speaker setup, you'll want to max out the volume and situate yourself in a relatively quiet space. They're just not that powerful.
The Galaxy Tab 3 10.1′s high sticker price should mean it packs in loads of bells and whistles, including, perhaps, a better camera, but it doesn't. The 3-megapixel main shooter is serviceable: colors are balanced and images are sufficiently detailed, though you won't be able to set focus. It's adequate enough to capture action shots from the sidelines (sorry, no burst mode), but it's not something we'd recommend relying on for your next round of vacation photos. The UI is straightforward too and doesn't confuse users with an abundance of settings options. You have the ability to add a filter, toggle exposure / white balance and swap to different scene modes. But for the most part, auto mode is good enough. Video recording is much the same and maxes out at 720p. Again, the GTab 3 10.1 shouldn't be your go-to for any memories in the making. It's a decent fallback option, but nothing more.
In January 2014, Samsung announced that it would release a special edition called Galaxy Tab for Education, starting in April. This special edition features support and features for the K-12 education sector. Among additional specs, Samsung have given it NFC.