Father's Day is coming! It is on the third Sunday of June. It is celebrates the contribution that fathers and father figures make for their children's lives. But how many of you remember the last time when you and your father watch a movie together. Fast-paced modern life reduces our gathering chances. We lose the essence that family relationship holds.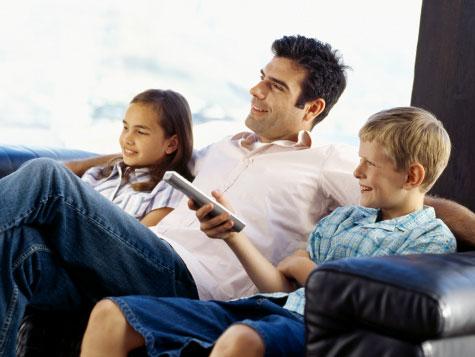 This Father's Day, we need to spend more time with family, with our respectable Father. Here is a list of Top 5 Father's Day movies. Pick some and watch them with dad together.
No 1. To Kill a Mockingbird (1963)
Harper Lee's great story of a Southern lawyer's children facing hatred when their father defends a black man accused of rape. Gregory Peck plays perhaps the most iconic Dad of all, who stands tall in the face of adversity, but can always bend down to meet the needs of his child.
No 2. Extremely Loud and Incredibly Close (2011)
It is a touching story about a father's ability to connect with his son even after his death after 911. The son is convinced that his father has left a message for him hidden somewhere in the city. He searched New York City for the lock that matches a mysterious key left behind by his father.
No 3. Life is Beautiful (1998)
It is a moving story about a father's efforts to protect his son after they both a taken to a Nazi concentration camp.
No 4. Father of the Bride (1991)
The father shines as the bumbling, nervous pop that will do anything for his little girl, even if it means letting her go.
No 5. Mr Mom (1983)
It is a comedy-drama film. It is a story about a stay-at-home dad and his kinds. When the father lost his job, he decided to stay at home with the kids while their mom went off to work. If he knew exactly what situation he would get into.
You can enjoy these movies on a home DVD player, or use Aviosoft DVD X Player to watch on PC, or convert movies to a format that can be enjoyed on the move. Clonedvd.net is offering discount for these DVD / video tools. Prepare Father's Day Gifts now to honor your dad.