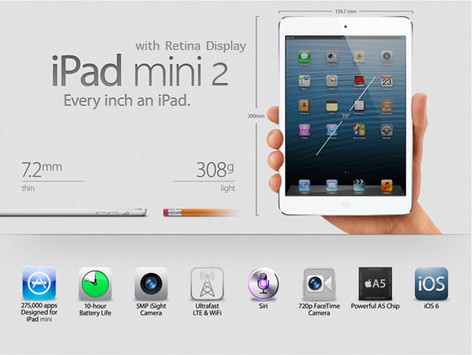 Just one single day after the release of iPad, Apple has already get hundreds of Apple Apps ready for iPad users. How to get Free Apple iPad Apps that are both useful and free from charge? Do not be hurry to give all of them a glance. Before you click into Apple iPad App Store and get lost with the swinging and confusing ideas on variety of choices, read the content below. This article does you a little favor of estimating and picking up 6 free and best Apple iPad App.
Adobe Ideas – Flash may be banished from the iPad, but Adobe isn't. That company has come up with a nifty vector-based drawing app that may be simple, but which we found to be addicting – not to mention a good way to quickly sketch out ideas using only your finger. 
GoSkyWatch Planetarium – If, like us, you live in a light-poluted city, this free app may be the only way you can explore the heavens. You get a celestial sphere that you can spin about, crosshairs for singling out celetial items such as the moon, planets, stars, clusters, nebulae, and galaxies.
Evernote – Allows you create, sort, tag, and categorize text and audio, add images, then sync them all between your iPad and your Mac or PC – which it also does in its iPhone version, but which is now a squillion per cent easier with the larger display provided by the iPad.
WeatherBug – This free app can quickly show you weather conditions anywhere in the world. Either pinch to zoom and drag to pan across the large map, or simply enter the name of the location that you're interested in – right now, for example, it's 76 °F at the Da Nang International Airport in Kowloon.
Marvel Comics – Comics have beeen doing the rounds on the App Store since soon after it opened, but now Marvel has upped the stakes by releasing an official comic book store and reader. From within the app, you can buy comics to read on the go, from classic Spiderman stories to dark Neil Gaiman tales.
Spotify – Buy yourself a Spotify Premium membership and you can turn your iPad into a complete music media centre. Ditch the hifi, kick out the CD player and give your records to the nearby charity shop. Ok, you dont have to chuck your hifi goodies away but an iPad with Spotify can beat them hands down. Fingers crossed a dedicated Spotify iPad app will be released soon.
Note: Do you want to convert DVD to iPad, play DVD movie on iPad, playback AVI on iPad, if yes; you can give a try to DVD Ripper (DVD Ripper for Mac) from CloneDVD Studio.