Amazon has upped the Fire tablet ante with two new HDX models in 7- and 8.9-inch sizes with brand-new, high-resolution screens and running an updated Snapdragon 800 quad-core processor at 2GHz. Amazon has completely redesigned the Kindle line in this iteration, adding a glossy back bar to the HDX models and slimming down the HD model. The screen itself is very clear and bright and acceptably readable in direct sunlight thanks to the reactive brightness setting.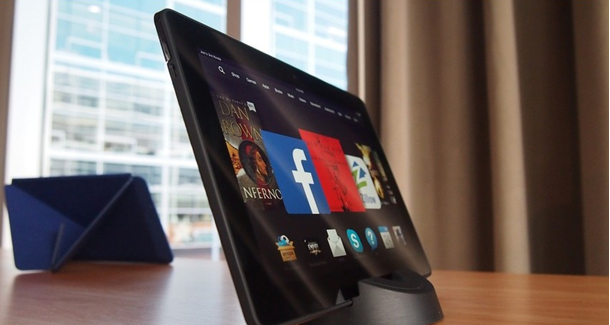 Amazon is also offering an improved case, called the Origami that can fold to hold the device upright or in landscape mode. The 8.9-inch model has a unique sliding system that exposes the rear-facing camera and activates the camera app when initiated. More interesting for the business crowd is the native enterprise support in Fire OS, offering hardware encryption, VPN-based browsing, and enterprise email support. Given that the Kindle Fire is already a popular "work" tablet given the price and size, it's clear that Amazon sees a solid new niche for the platform.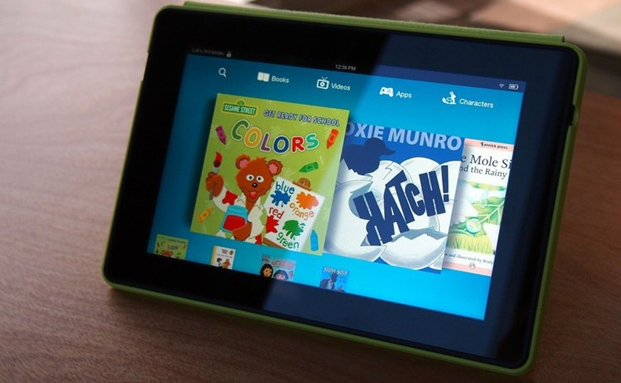 Amazon has also added Mayday, a 24/7 customer support solution that allows you to ping Amazon support people. The service is ingenious. Remote support folks appear in a little video window and can annotate your screen with arrows and even touch UI items. You can mute them so they can't hear your discussion and block them from seeing your screen if something… untoward appears. It is a free solution to family tech-support problems, and as long as you're online you can access the service at any time. It is, in a word, amazing.
Are the new models worth the cost of an update? If you have a user at home who has trouble with their devices, May Day alone could be a godsend. Otherwise, the hardware is nicely updated and very nicely designed. Compared to the original, bulky Kindle Fire, these models exhibit a certain design maturity and far better hardware. Overall these are solid, incremental updates to an already strong platform and should be a big hit with readily types and those looking for an inexpensive but powerful tablet from a well-known manufacturer.