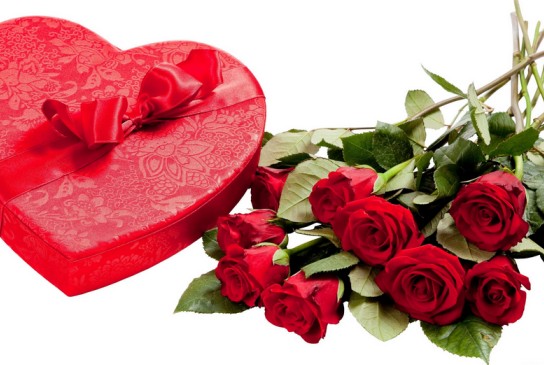 It's that time of year again when your significant other gets away with buying you candy, flowers and (if you're lucky!) jewelry, and you're stuck on an idea of what present to buy your boyfriend/husband this Valentine's Day. While the previous are all great options for either gender, here are 5 original gifts for him that any man would love to receive this Feb. 14:
1. DIY or Do-It-Yourself Gift Ideas
Put on your creative hat and create something special on your own to express your love and affection for your special someone on this Valentine's Day. The most budget friendly gift idea is to create something on your own, filled with your personal touch and creativity. A self-made card is the best way to express your feelings for your loved one. Or maybe, boys can make a beautiful jewelry item like a bracelet for their girls. And girls can design a t-shirt with a special message on it for their guys.
2. Burn a CD or DVD
Nothing can express your feeling better than music. Collect all the songs that best describe your feelings for him or her and create a CD for them that they can have forever. And don't forget to include the song that you both think best describe you two as a couple or can be tagged as "our song."  You can also burn a DVD full of romantic movies that you love to watch with each other over and over. <DVD Creator from CloneDVD Studio is an all-in-one DVD burning software to help you burn all the sweet memories to fantastic DVD movies to share with friends>
3. A Plant
Valentine's Day is a very commercial event of the year. Prices of items like red roses and other flowers increase multiple times. So, forget flowers this year which will wither with time. A better alternative is to give something long lasting that can be nurtured with love and care. Why not buy a plant or a sapling, shrubs or flowers in a pot as a Valentine's Day gift in the season of spring.
4. Chocolates, Cake or Candies
Chocolates, cakes and candies have become the most conventional gift items of Valentine's Day. Nonetheless they never fail to make your Valentine feel loved and cared. If you are planning to give one these conservative gifts to your Valentine, then add your personal touch to it and keep it budget friendly by making them yourself. Several easy-to-make cakes and chocolate recipes can be found on the Internet. Just follow the instructions and make a gift that will definitely be appreciated by your love.
5. Create a Memory Box
Collect all those things that are meaningful to you and your Valentine from your past dates and create a memory box to give to him or her on this Valentine's Day. Yet another cheap and budget friendly gift idea is a memory box which will be loved and cherished by your Valentine. Tell them how and why you remember each item from the box that contains several special memories of you, together.
Related Source
5 Thoughtful Valentine's Day Gift Ideas For Her>>>