Peel 520, Peel 520 II, Peel T2, Peel T3 – These are the peels for Apple iPod or iPhone. Turn iPod into iPhone or turn iPhone into a dual SIM phone. And now there will be a new peel case – Vooma's Peel PG92.
If you are an iPhone user on travels, you may wish your iPhone 4 or 4S to work with more than one SIM card. Vooma Peel PG92 will certainly do that for you. And the only thing you need to do is to jailbreak your phone. Vooma's Peel PG92 case is not the first case to bring dual-SIM capability to iPhone but it is could be the most elegant one.
Not only add a SIM card tray, the case also provide a secondary battery to give your iPhone 4 or 4S longer cruise duration. The Vooma's application can be downloaded from the internet. Jailbreak your phone; insert your spare SIM card into the case; snap the case on your iPhone. The case is said to work very well and uses a dialer that looks a lot like the native iPhone dialer. Then you will be able to make and receive calls via the external SIM card. In short, it charges, unlocks, and enables dual SIMs for your iPhone 4 or 4S.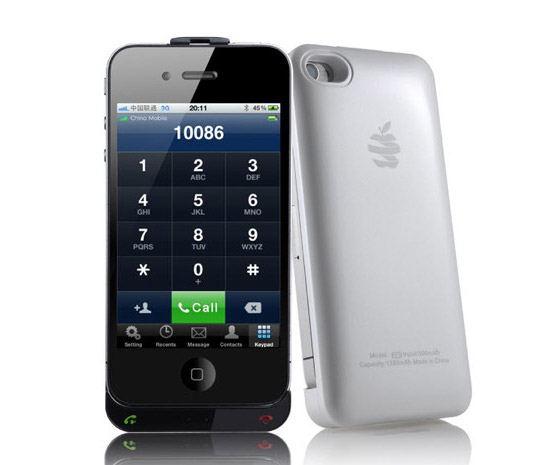 From clonedvd
You may be interested in:
iPhone DiskAid which can transfer / manage video / music between iPhone and PC
Aviosoft iPad Kit – the best video converter which aims at transferring everything onto iPhone, iPhone 3G, iPhone 3GS, iPhone 4, iPhone 4 HD, iPod ,iPod Touch, iPod Touch 4, iPod Touch 4 HD, iPod nano, iPod classic, iPod Shuffle.